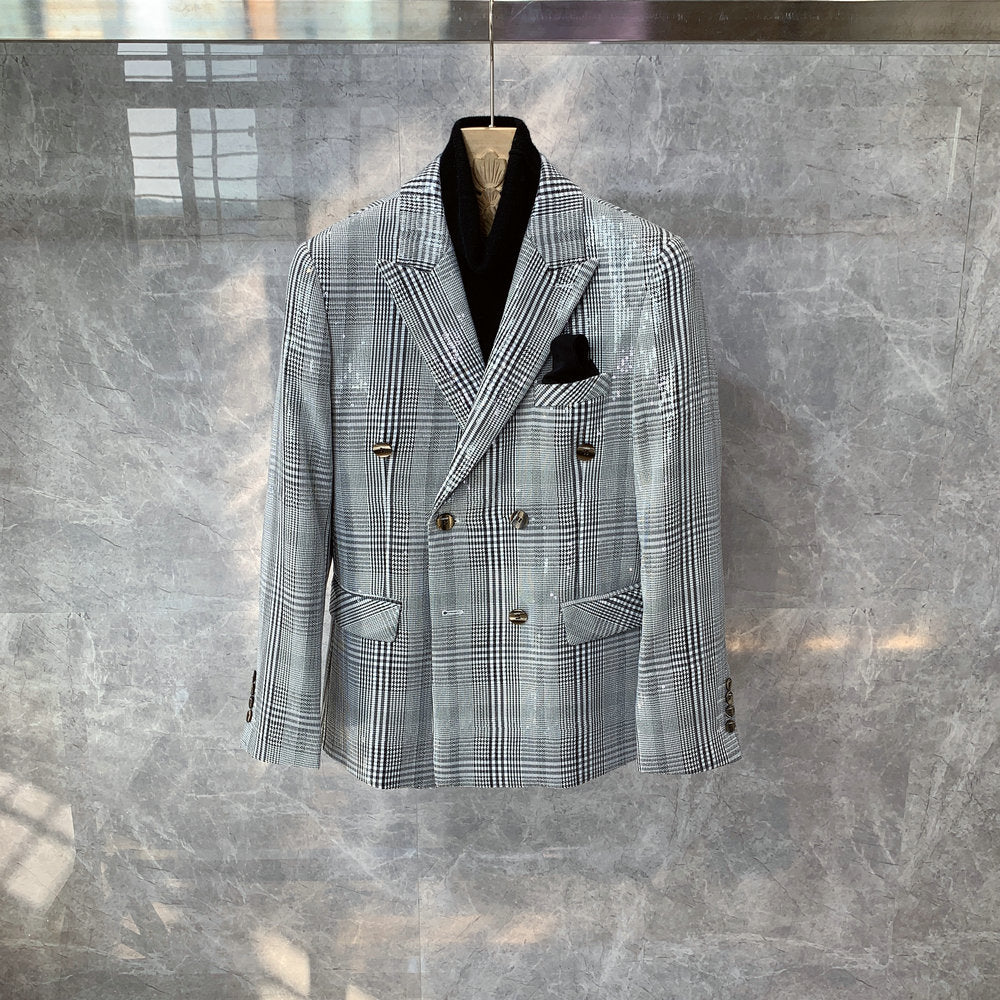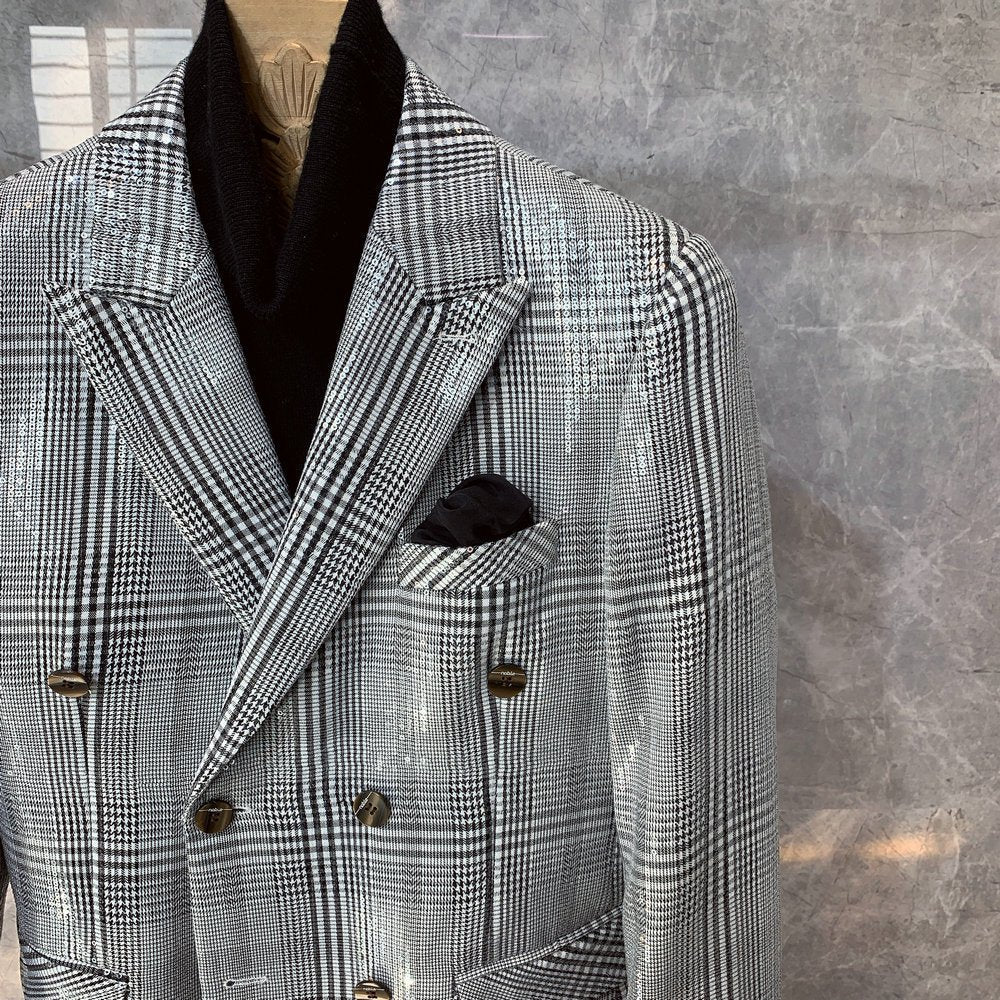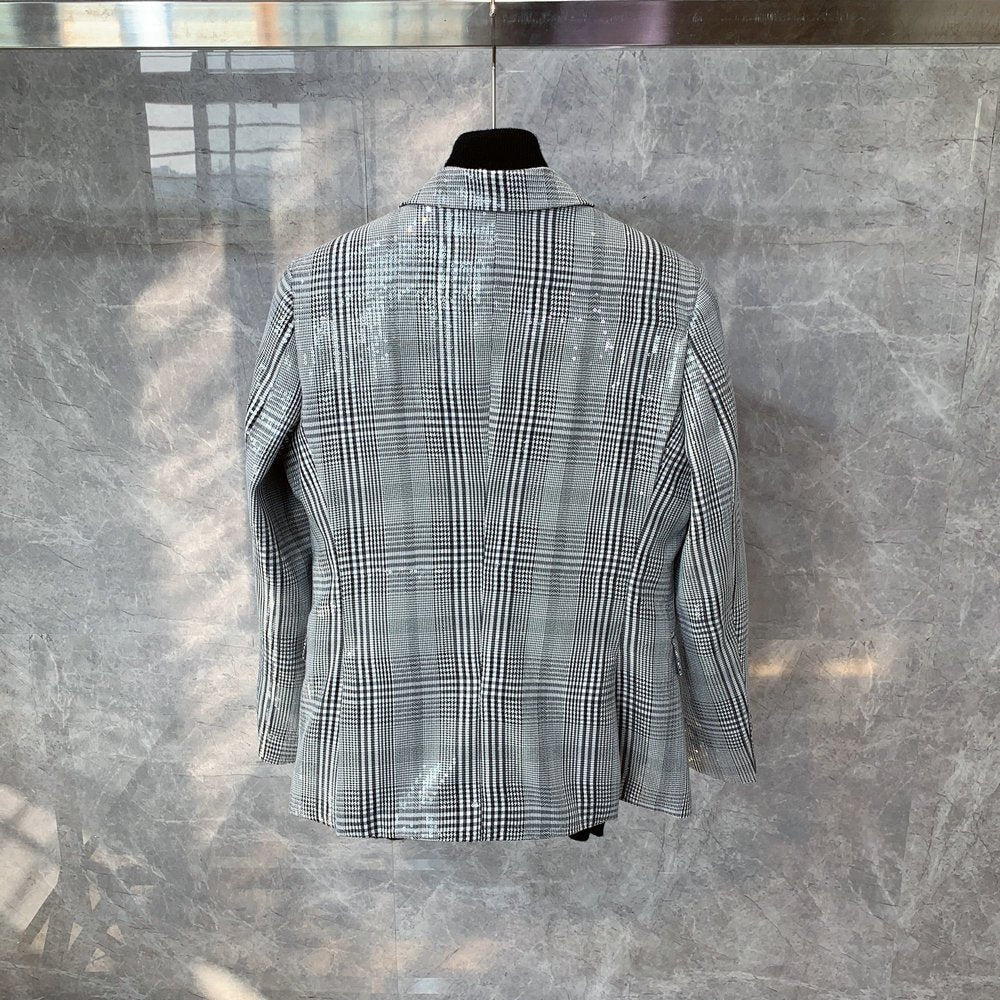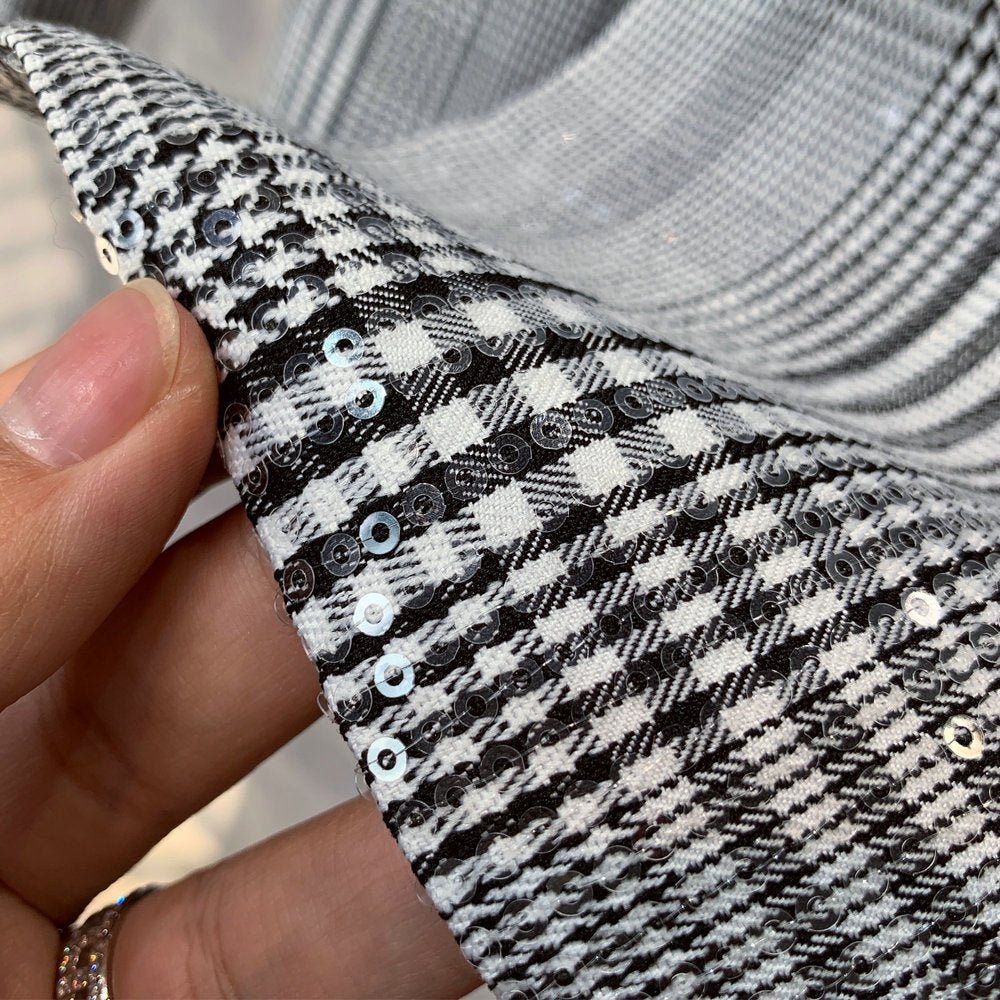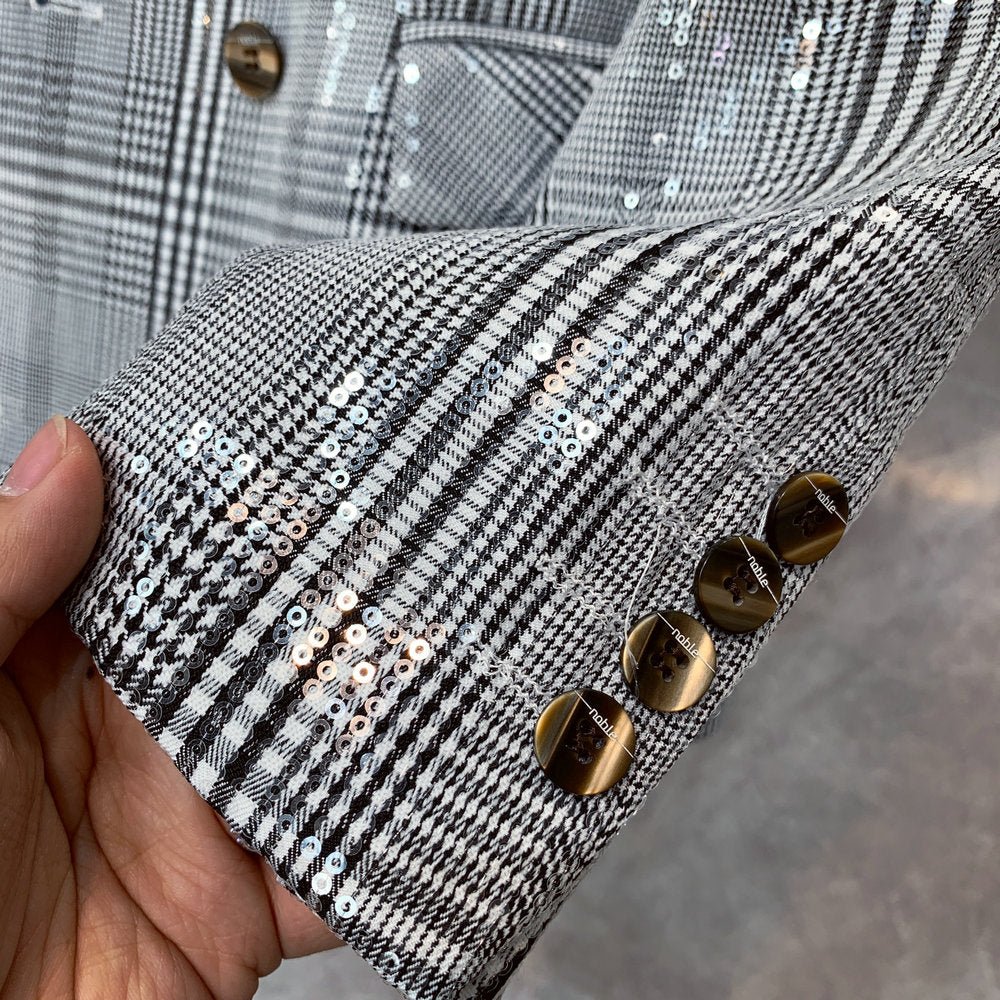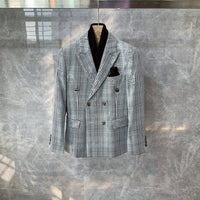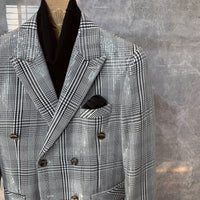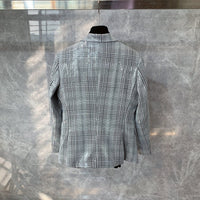 British Plaid Slim Double-breasted Small Suit Jacket Men's Handsome Fashion Jacket
Introducing our stylish and versatile men's suit, designed with a classic check pattern that adds a touch of sophistication to your wardrobe. This suit is perfect for those who appreciate a refined yet casual style.
Featuring a flat collar, this suit exudes a contemporary and laid-back vibe, perfect for both professional and social settings. The flat collar adds a modern twist to the traditional suit design, allowing you to effortlessly stand out from the crowd.
The clothing placket of this suit is adorned with two double-breasted buttons, providing a stylish and distinguished look. The double-breasted design adds a touch of elegance and depth to the suit, making it a timeless choice for any occasion.
Available in a sleek gray color with a single West pattern, this suit exudes a sense of understated sophistication. The gray hue offers versatility and pairs well with a wide range of shirts and accessories, allowing you to effortlessly create different looks.
To ensure convenience and ease of maintenance, this suit has undergone a non-iron treatment process. This means you can enjoy a crisp and wrinkle-free appearance without the hassle of ironing, making it ideal for busy individuals who are always on the go.
The casual style of this suit is accentuated by its double slit back slit method. This feature not only adds a touch of flair but also allows for ease of movement and comfort, making it perfect for everyday wear.
Elevate your style with this fashionable and versatile men's suit. With its check pattern, flat collar, double-breasted buttons, and non-iron treatment, this suit offers a perfect blend of style and convenience. Whether you're attending a business meeting or a social gathering, this suit ensures you look effortlessly dapper and confident.

Size Information:
Size: M L XL 2XL 3XL

| | | | | |
| --- | --- | --- | --- | --- |
| Size | Shoulder | Bust | Sleeve | Length |
| M | 42.3 | 95 | 59 | 68 |
| L | 43.3 | 99 | 60 | 69 |
| XL | 44.6 | 103 | 61 | 70 |
| 2XL | 45.8 | 107 | 62 | 71 |
| 3XL | 47.1 | 111 | 63 | 72 |