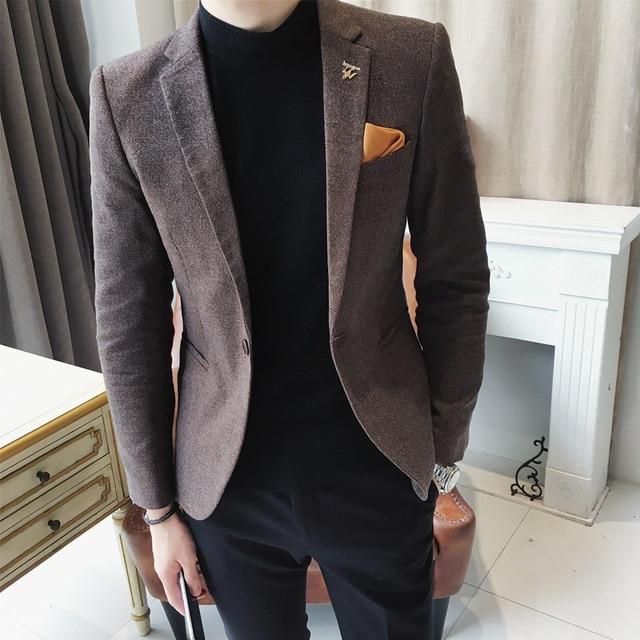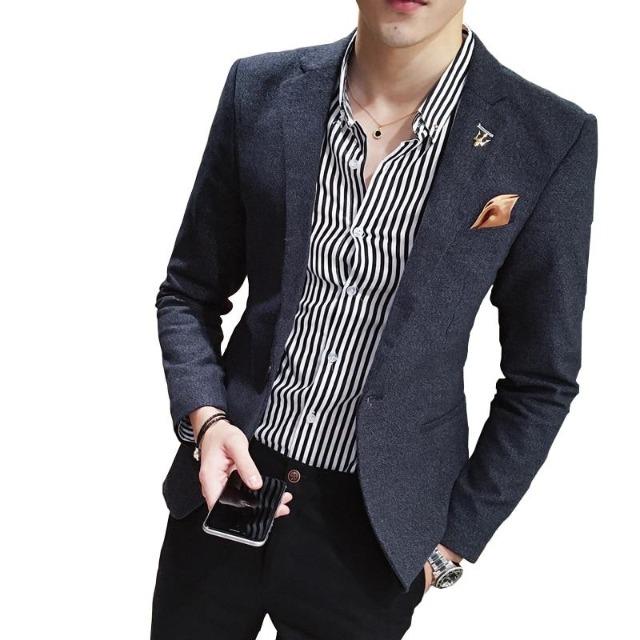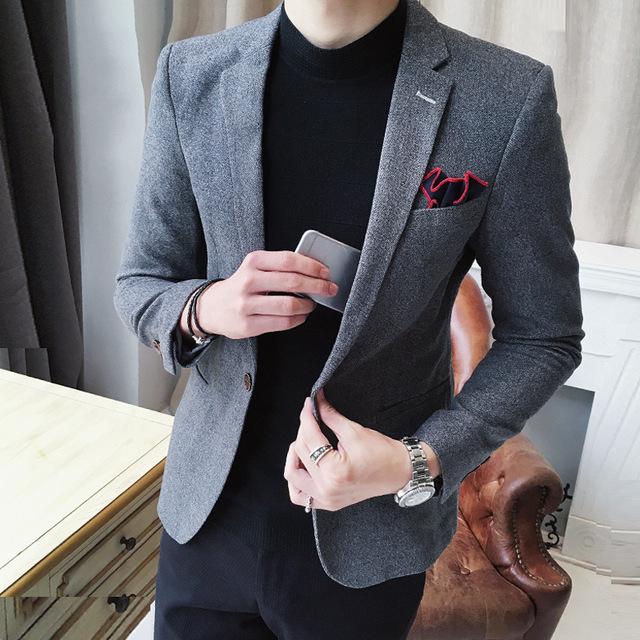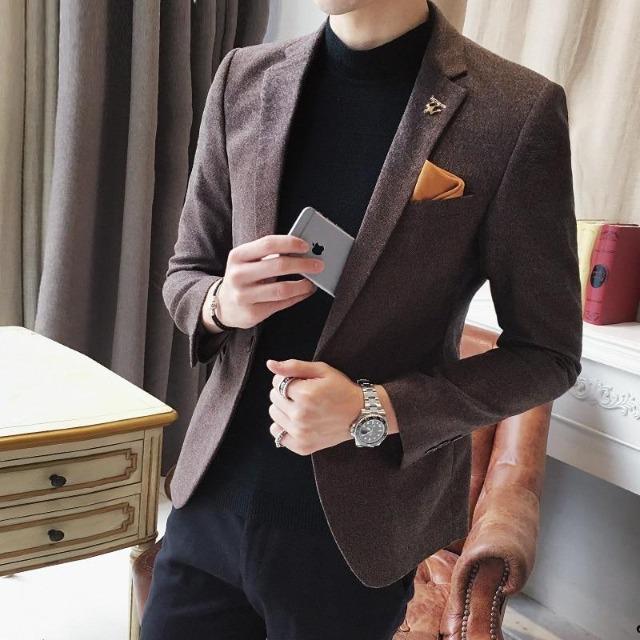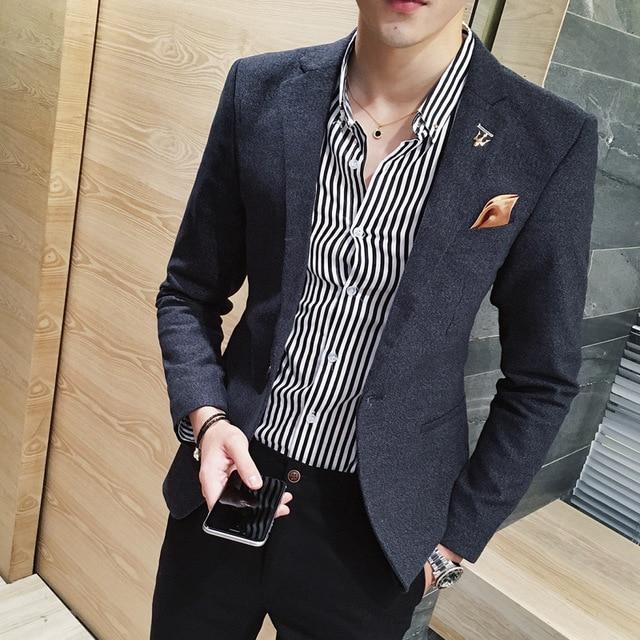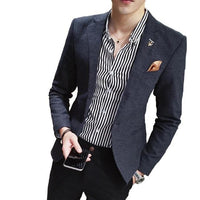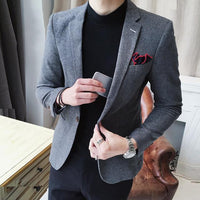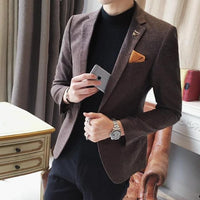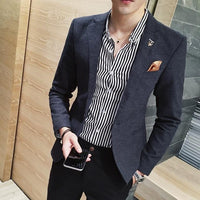 Men's Casual Suit Jacket One-piece Top
    Introducing our fashionable and sophisticated men's suit, designed to elevate your style and make a lasting impression. Crafted with the utmost care and attention to detail, this suit embodies the perfect blend of fashion and simplicity.
Made from high-quality cotton, this suit ensures maximum comfort and breathability, allowing you to stay cool and confident throughout the day. The soft and smooth texture of cotton enhances the overall wearing experience, providing a luxurious feel against your skin.
With its solid color design, this suit exudes a timeless charm and versatility that is perfect for any occasion. Whether you're attending a formal event, a business meeting, or a special celebration, this suit effortlessly elevates your look with its classic appeal.
Choose from our selection of three sophisticated colors: blue, brown, and gray. The blue variant adds a touch of elegance and refinement, while the brown shade exudes a warm and earthy charm. The gray option presents a sleek and professional look, perfect for both formal and business settings.
The suit features a tailored fit that accentuates your physique, creating a sharp and polished appearance. The well-structured design ensures a comfortable and flattering fit, allowing you to move with ease while maintaining a crisp silhouette.
Elevate your style game with this fashionable and simplistic men's suit. Crafted with the finest cotton material and available in a range of solid colors, this suit is a perfect choice for the modern gentleman who values both comfort and style.
Size Information:
| Size | Length | Bust | Shoulder | Sleeve |
| --- | --- | --- | --- | --- |
| M | 63 | 90 | 42 | 60 |
| L | 64 | 94 | 43 | 61 |
| XL | 66 | 98 | 44 | 62 |
| 2XL | 67 | 102 | 45 | 63 |
| 3XL | 69 | 106 | 46 | 64 |