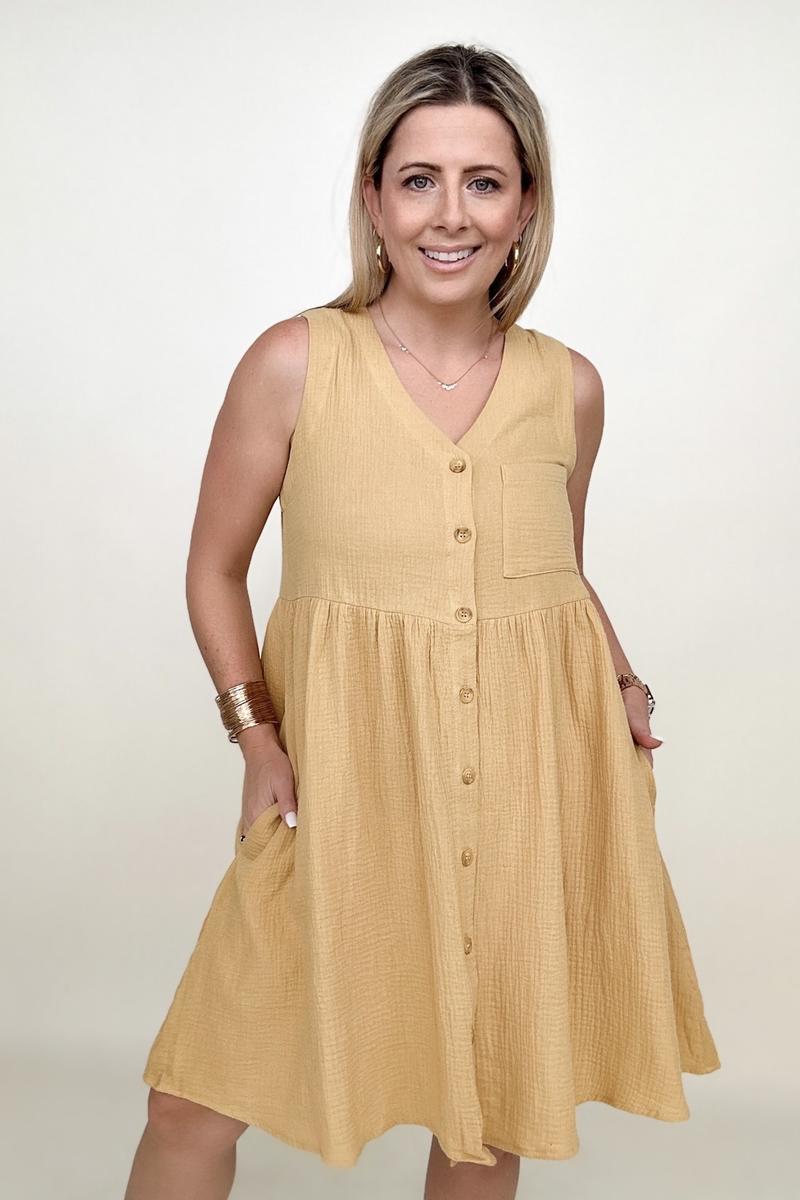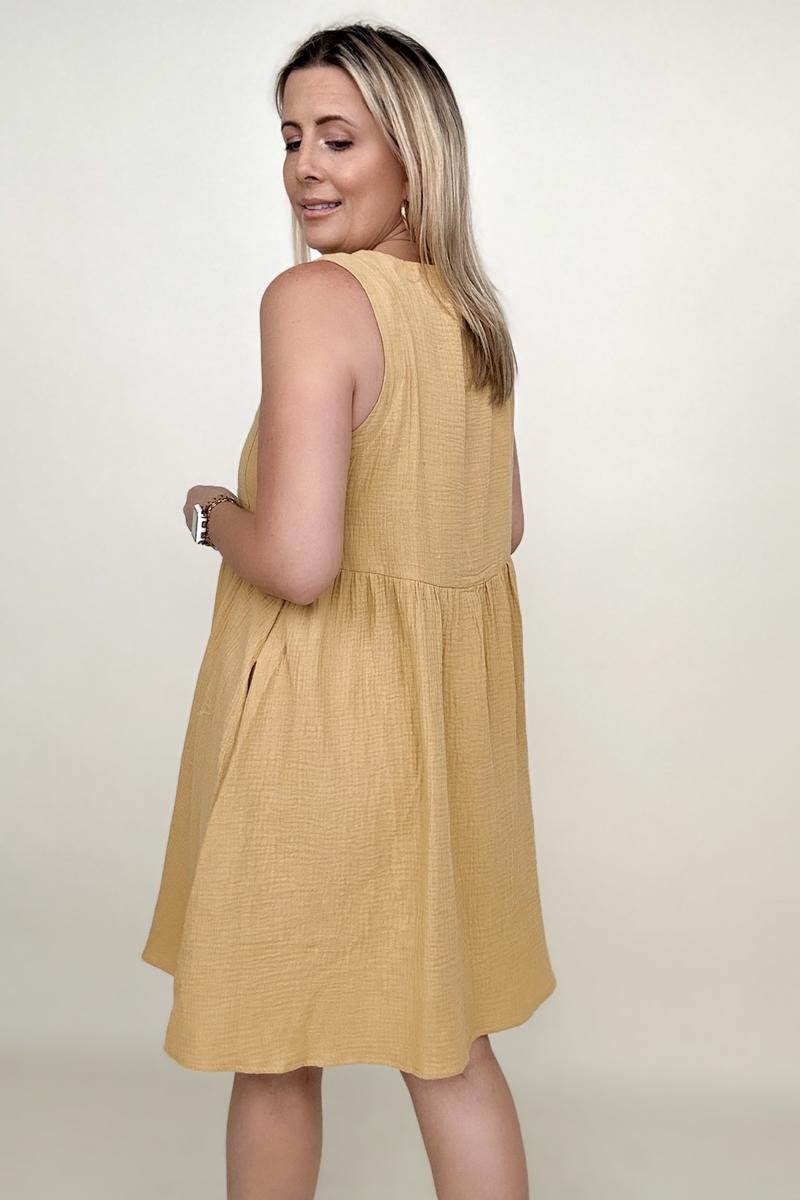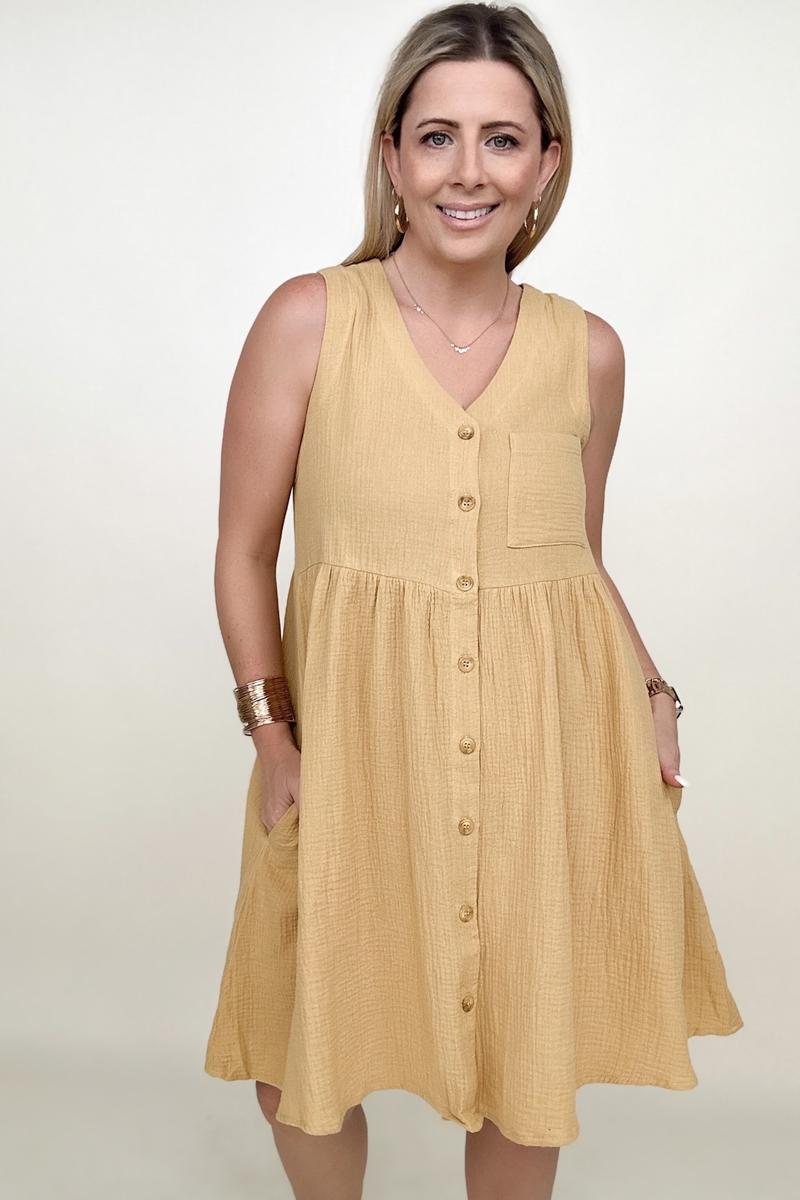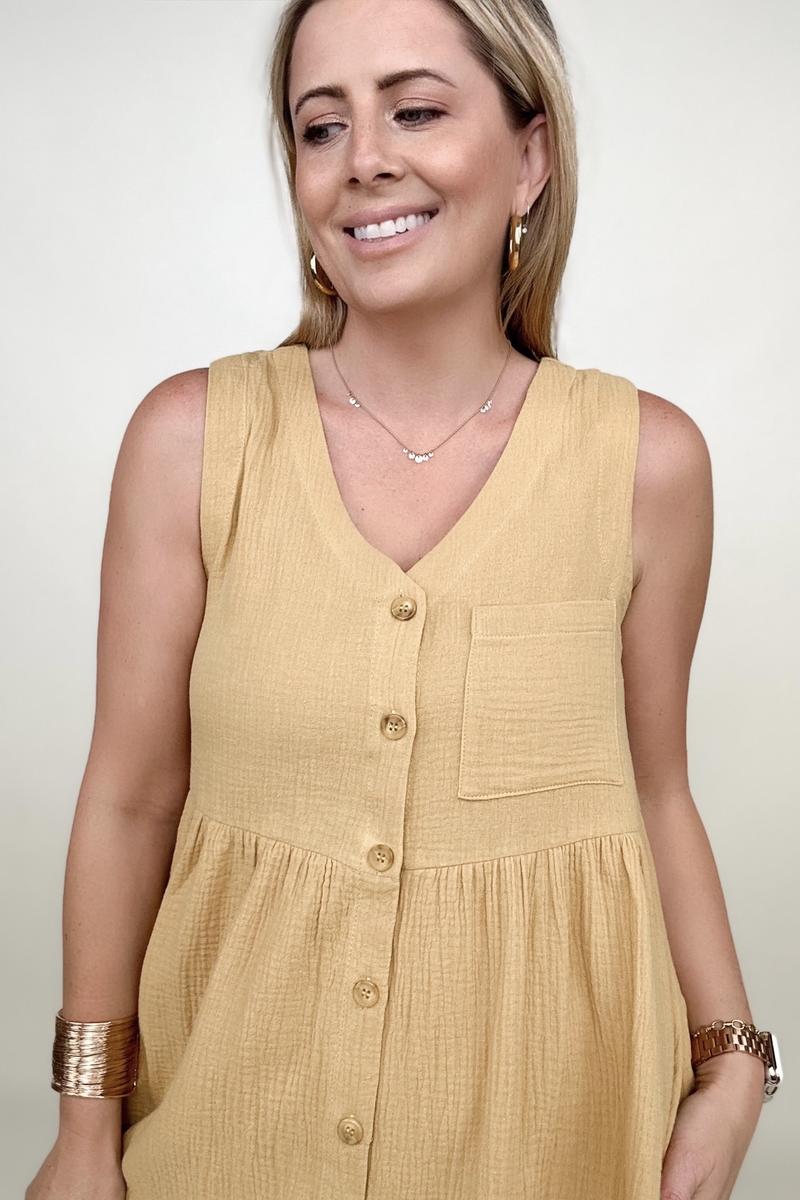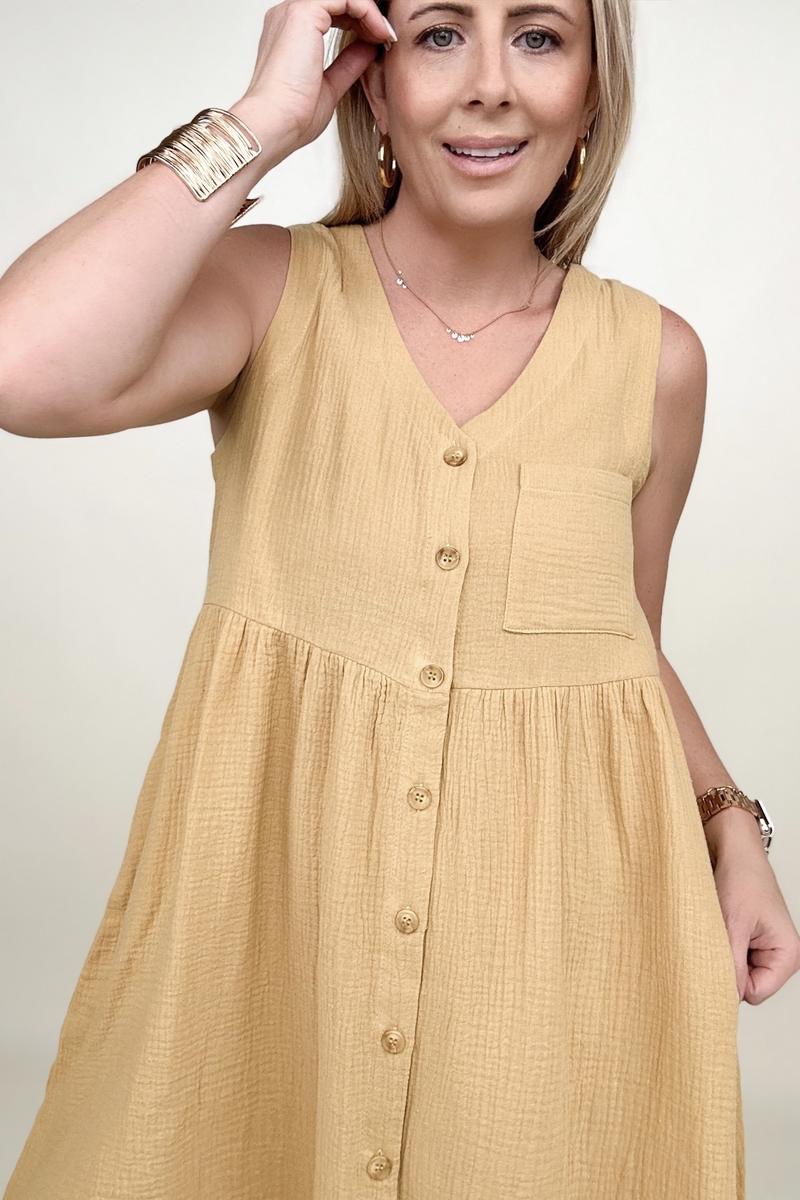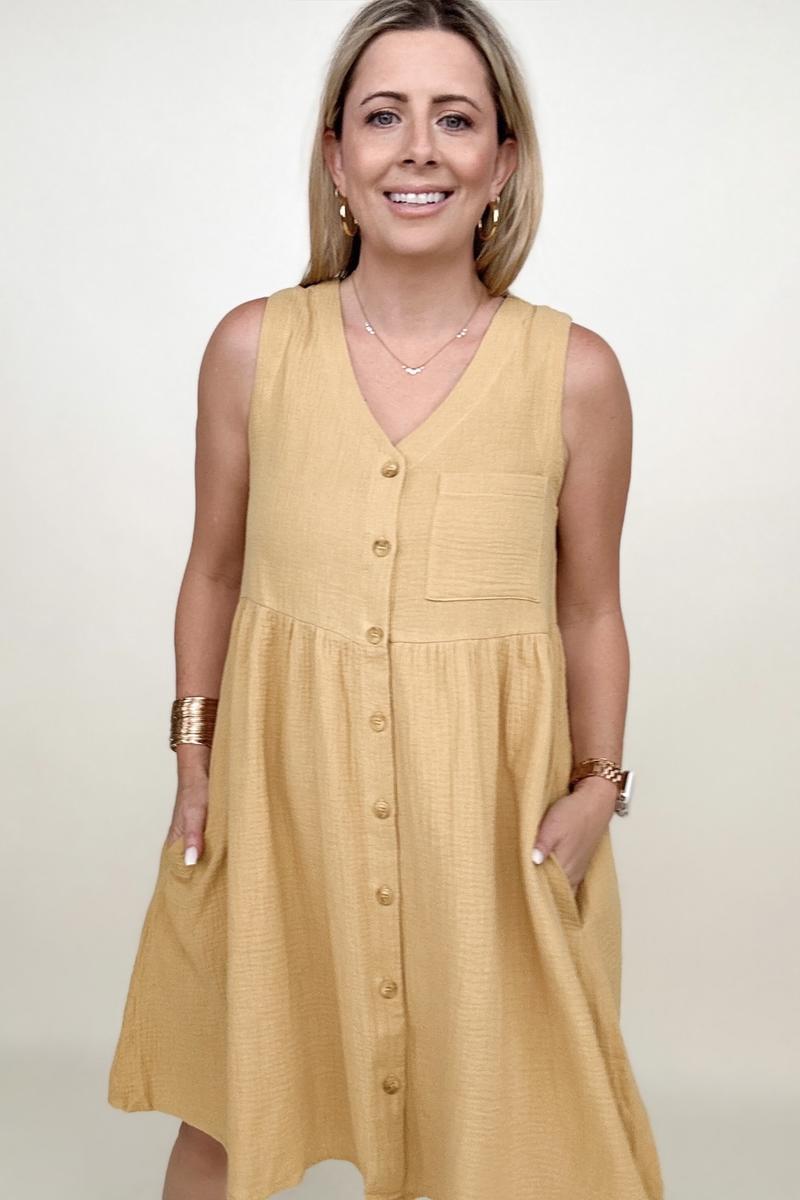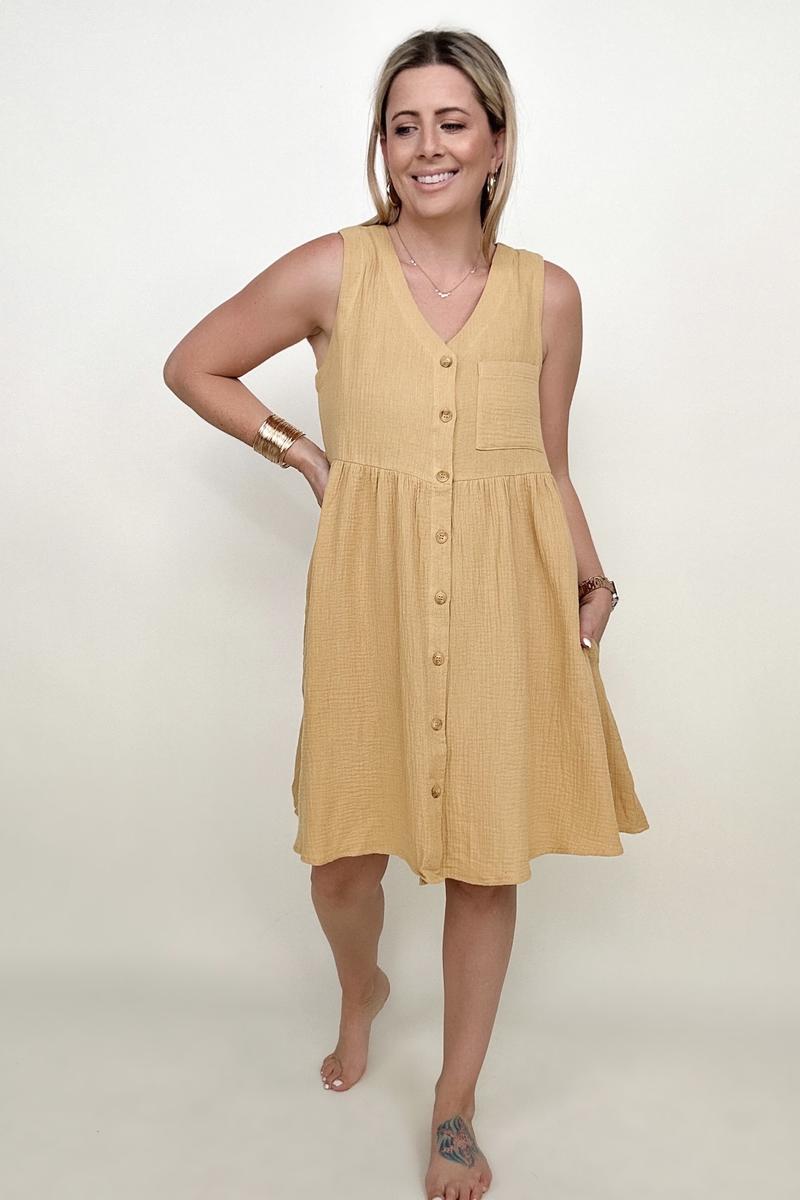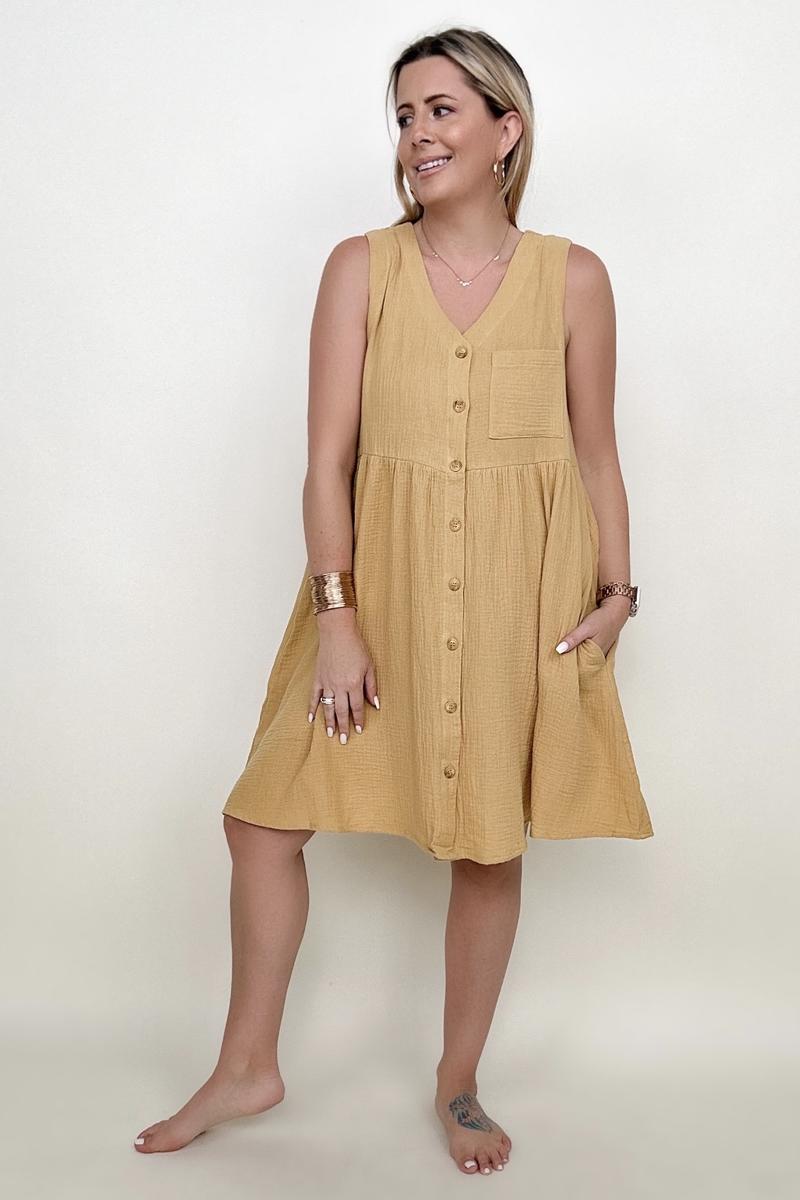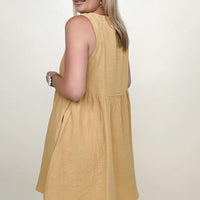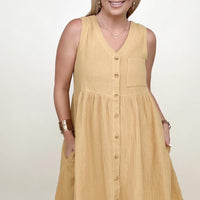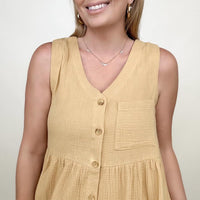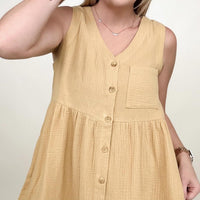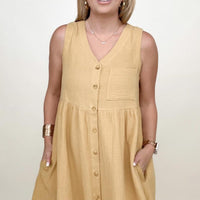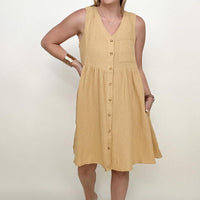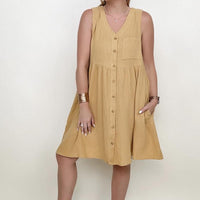 Cotton Bleu Gauze Babydoll Dress
This must-have mustard A-line dress boasts a classic relaxed fit, V-neckline, and delicate buttons down its frame. Crafted in lightweight cotton, the airy piece is cut to an above-the-knee length and finished with a non-stretch high waistline. Complete with a pocket detail, the timeless dress is best cared for with a machine or hand wash, avoiding any bleaching.
Model Info:
Model Richelle is size 6 34DDD and wearing a size S
Height: 5′4″
Waist: 32.5″
Hips: 41″
Bust: 37.5″
Inseam: 29"
Product measurements (inch):