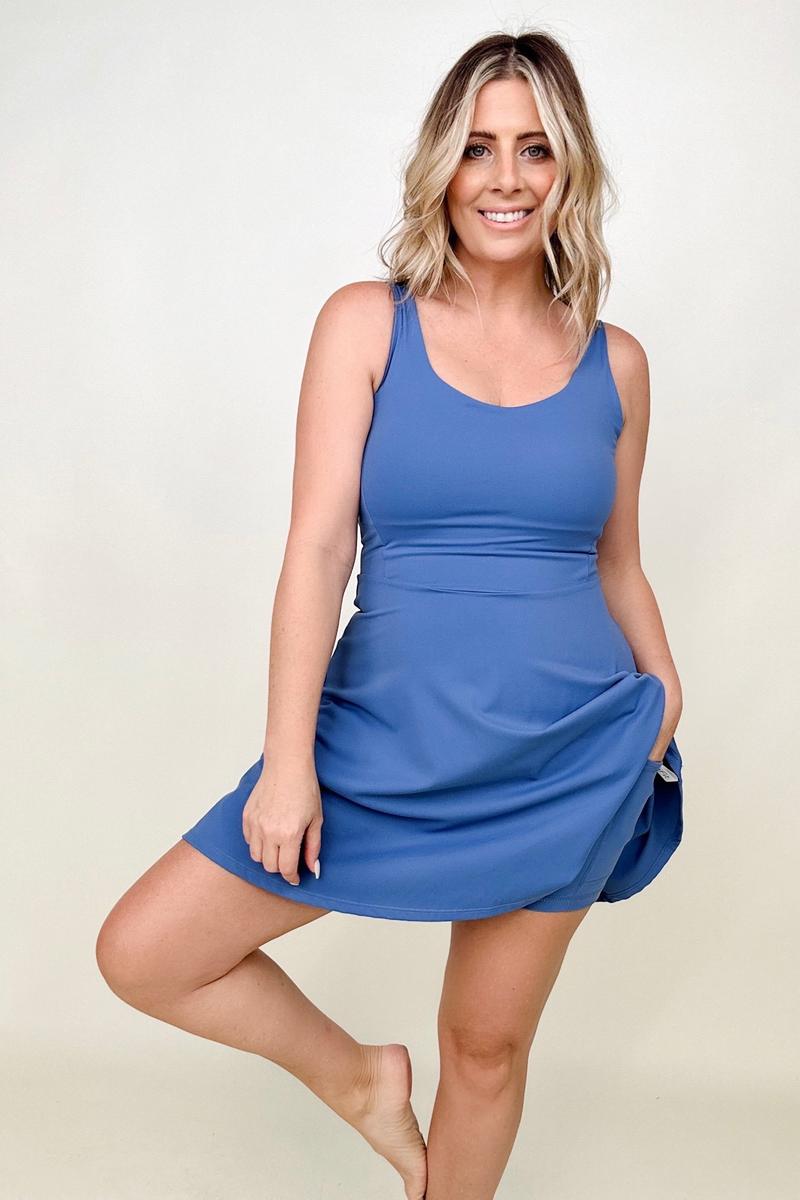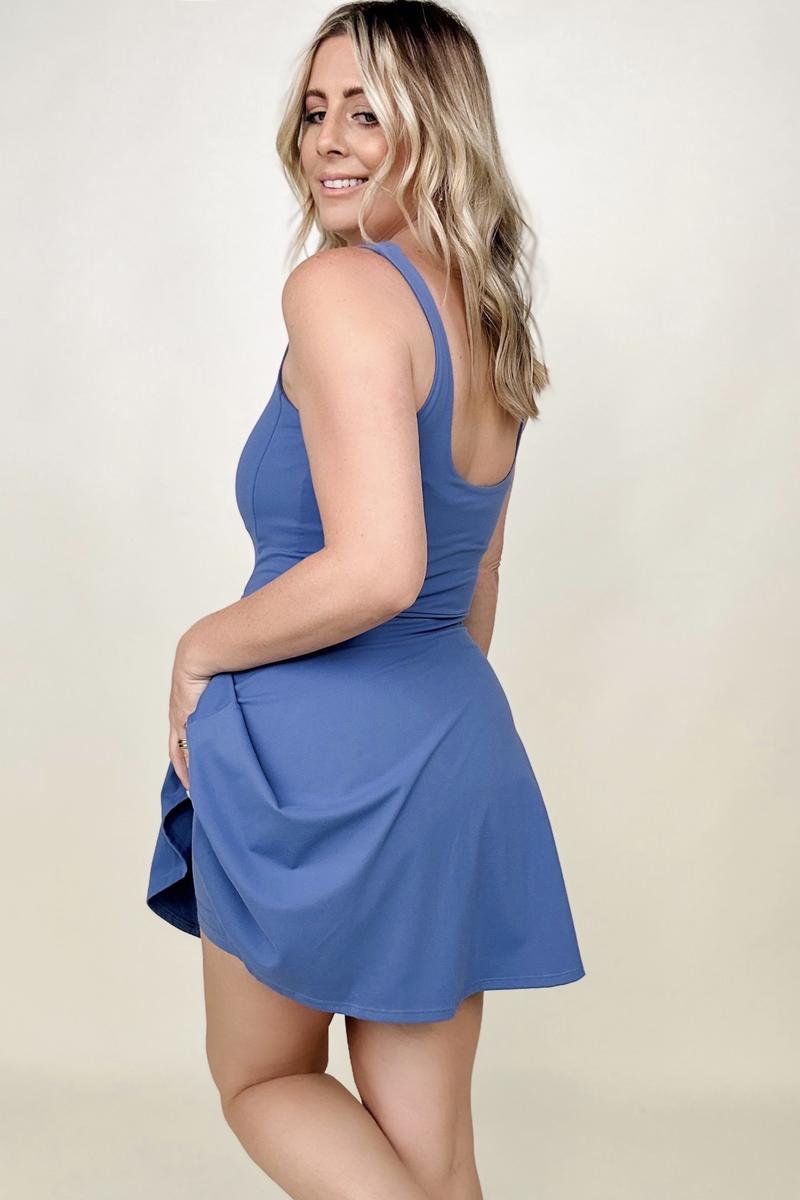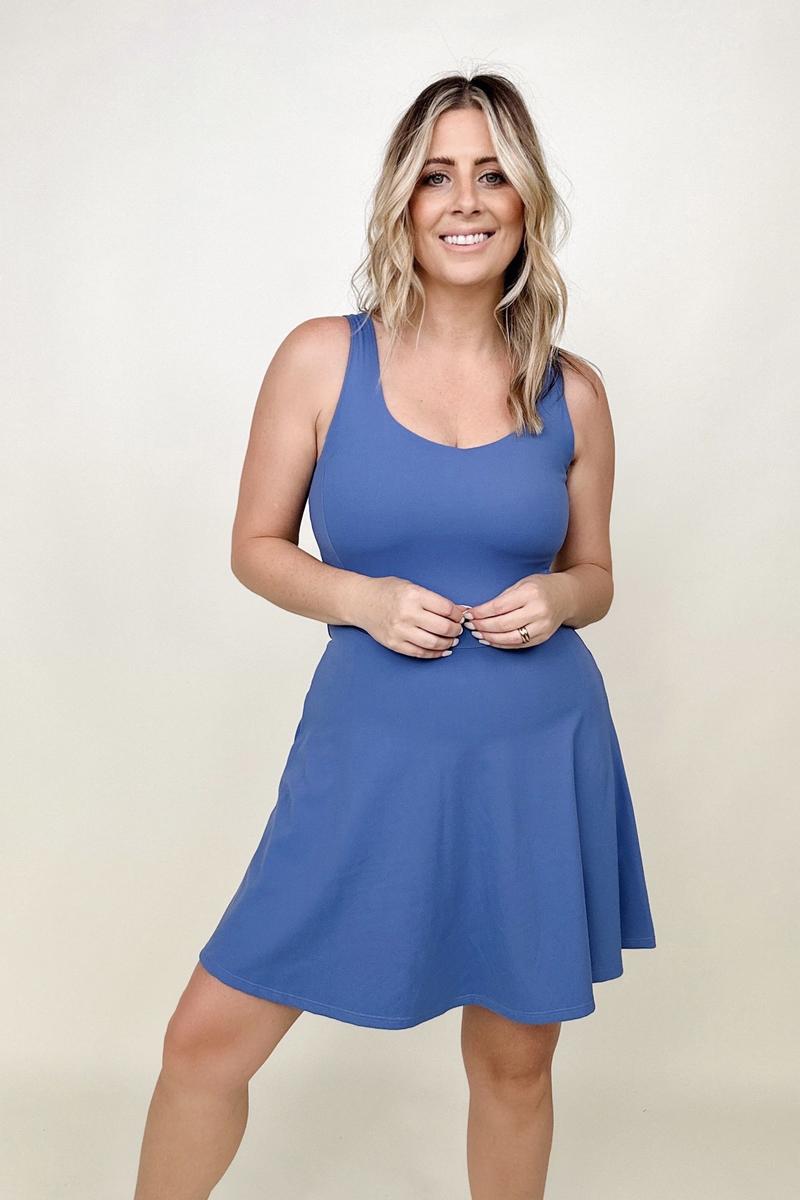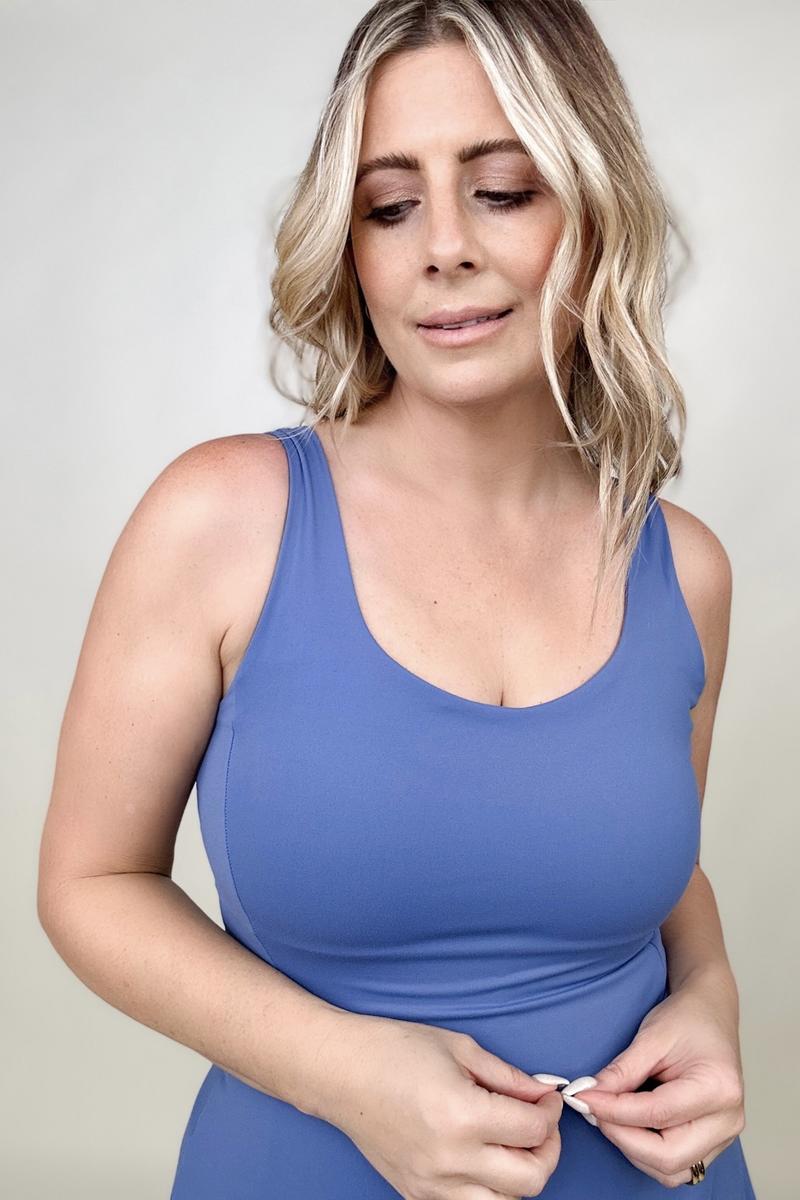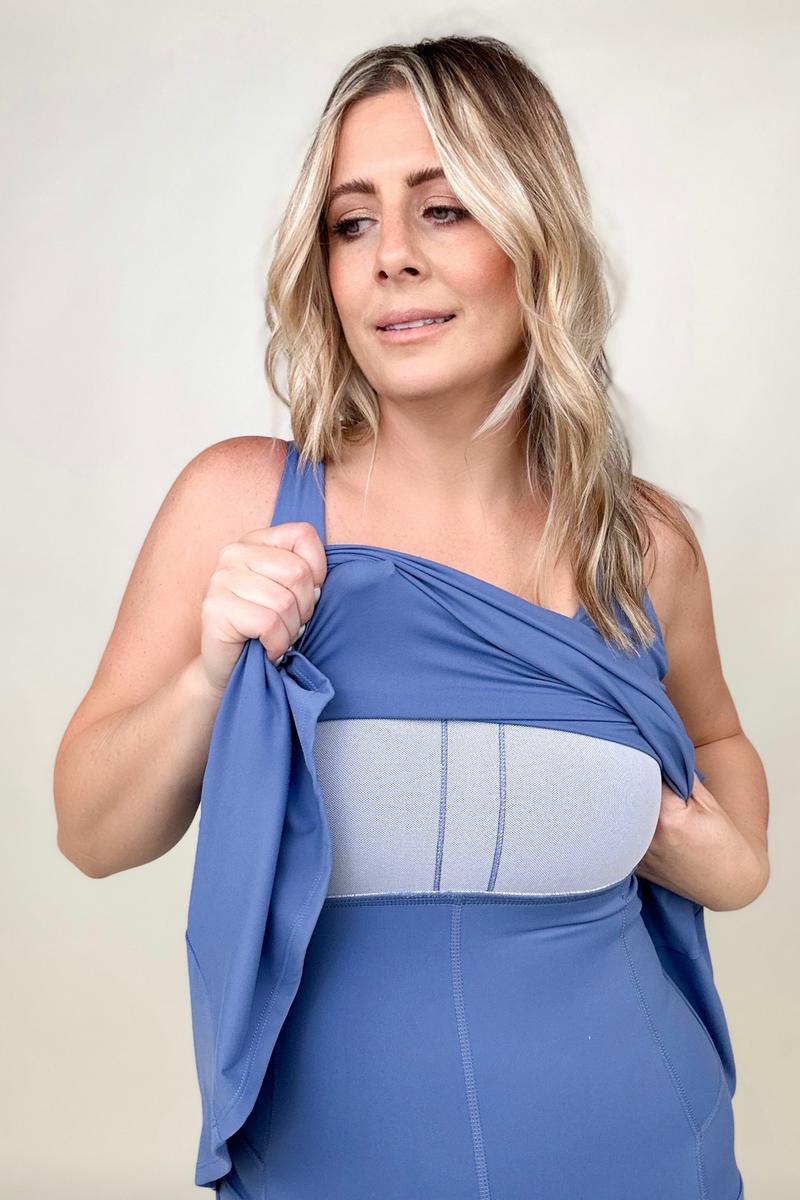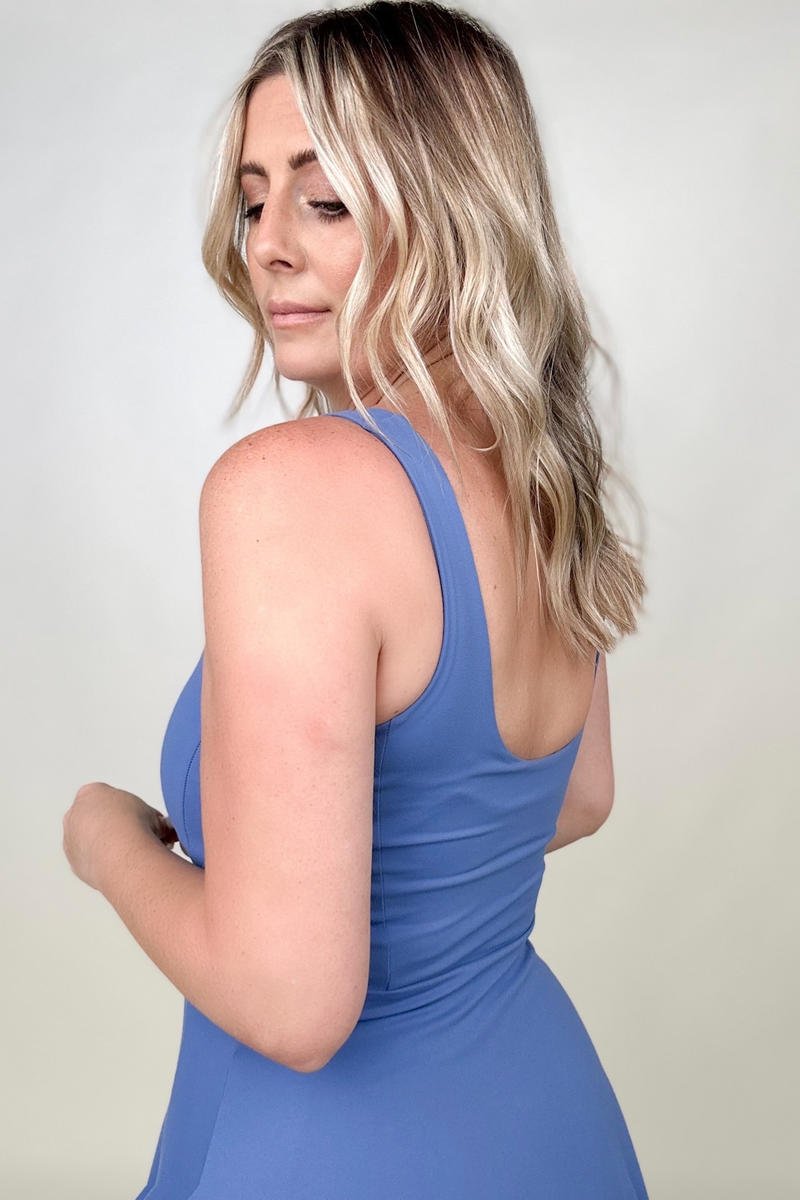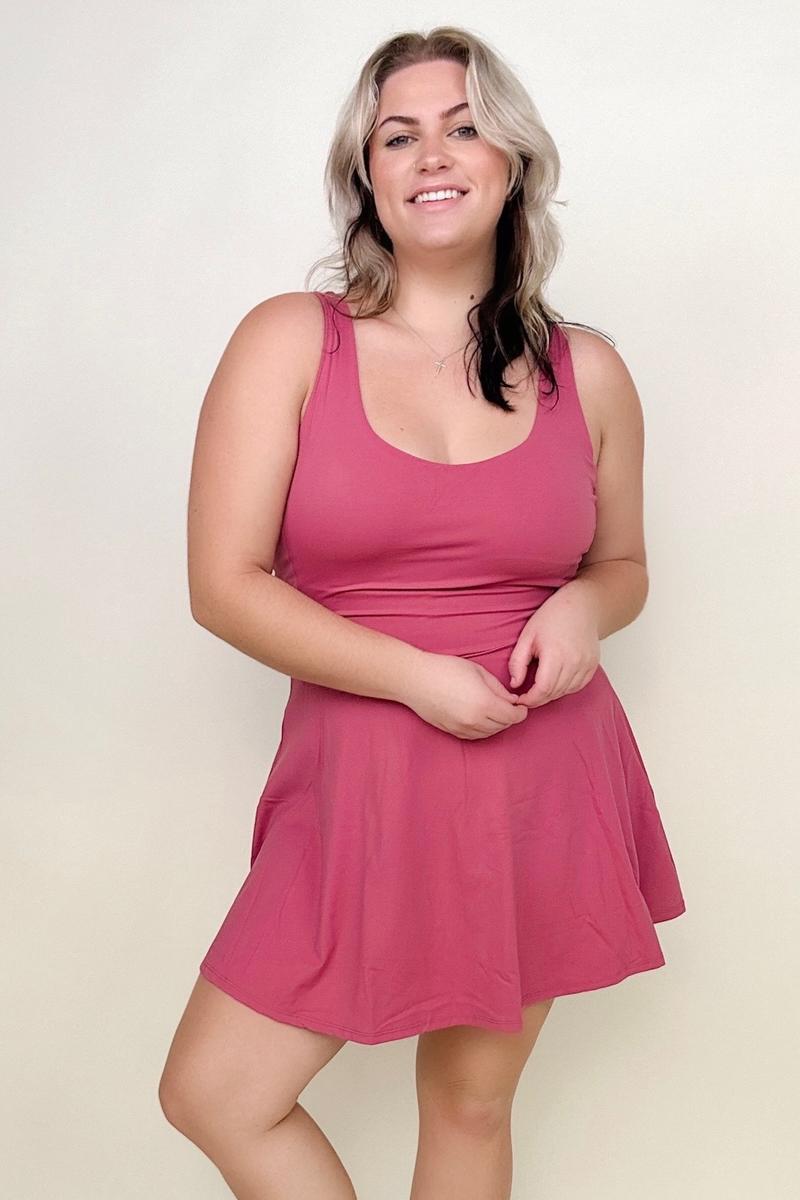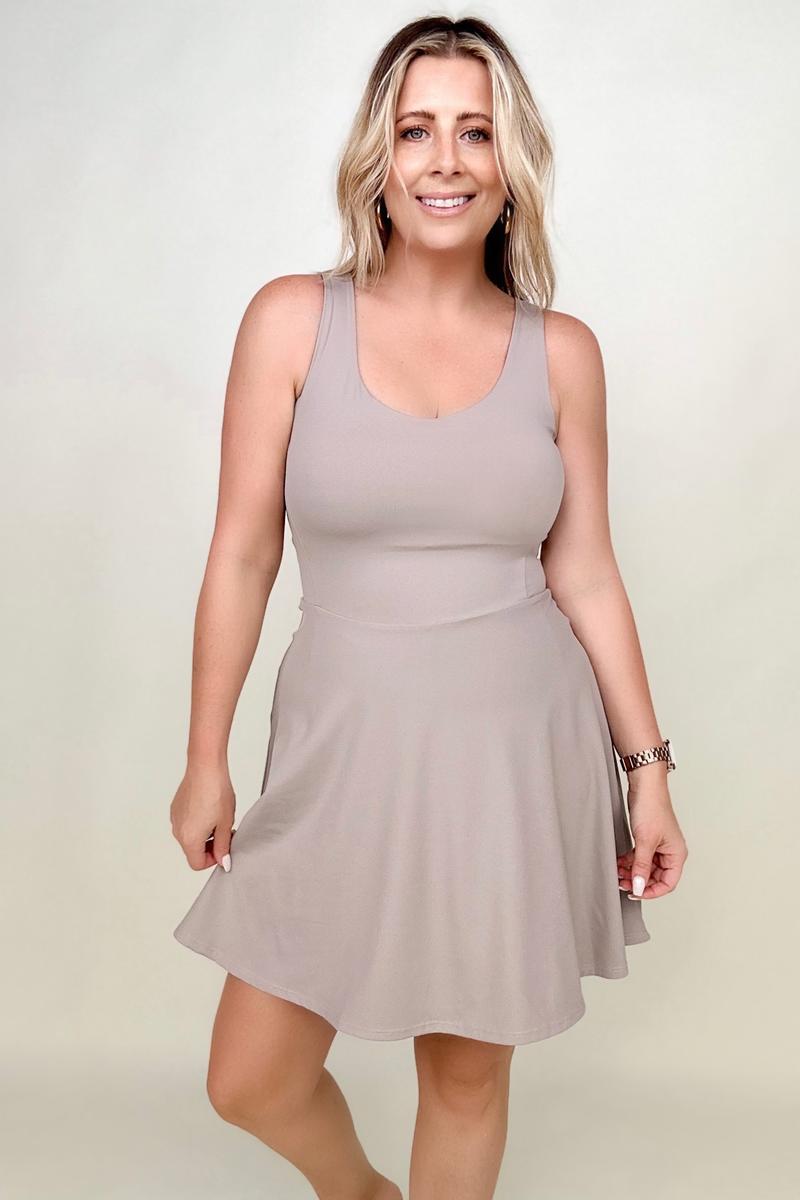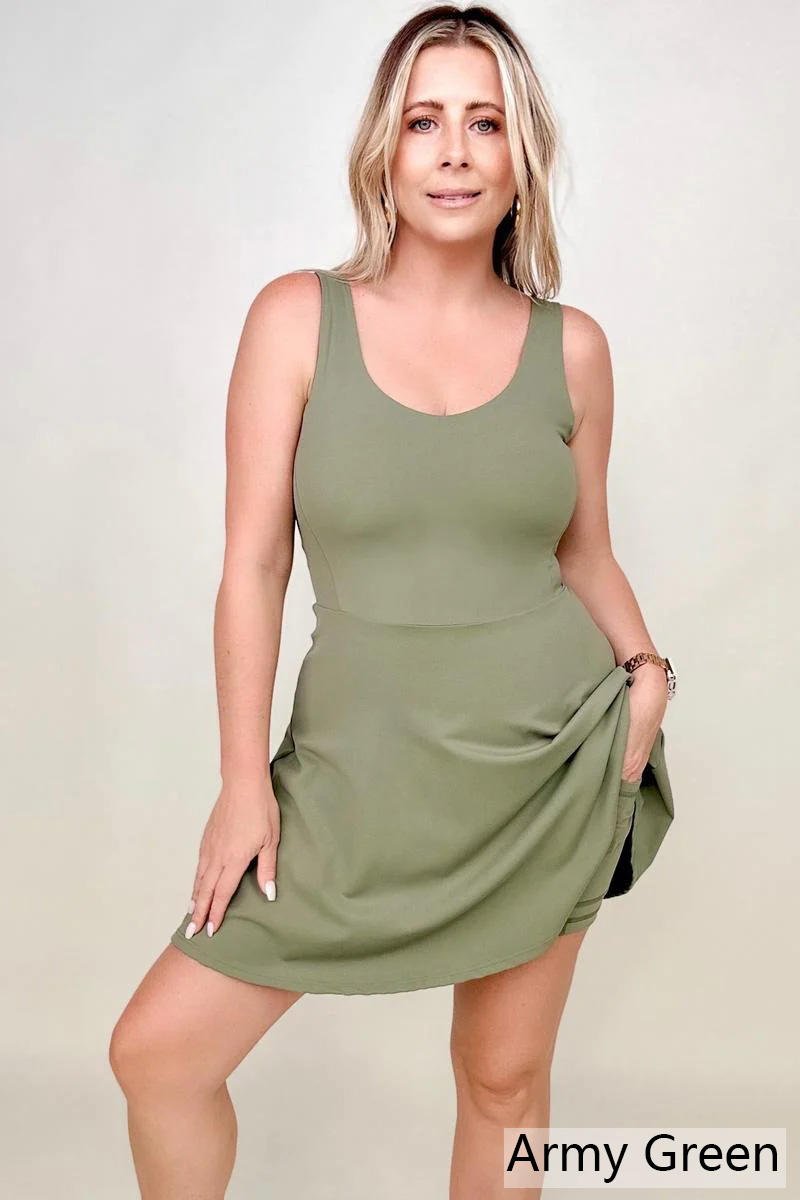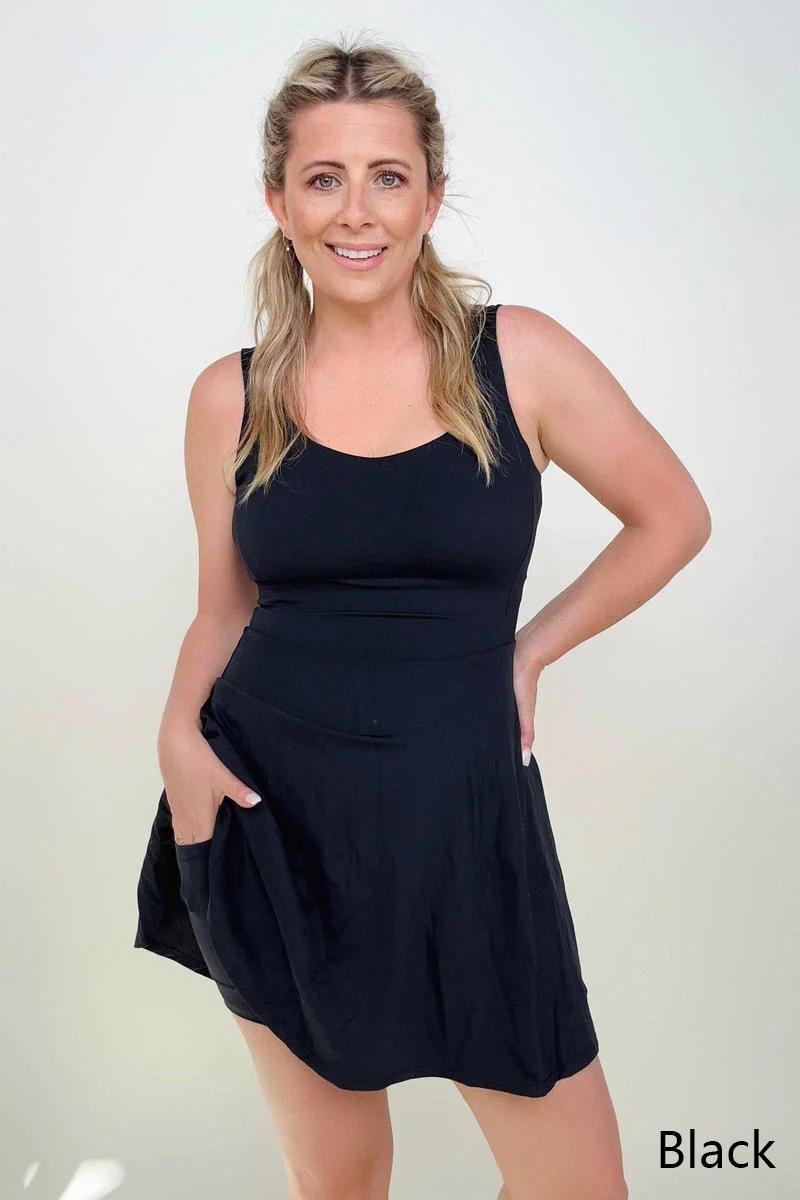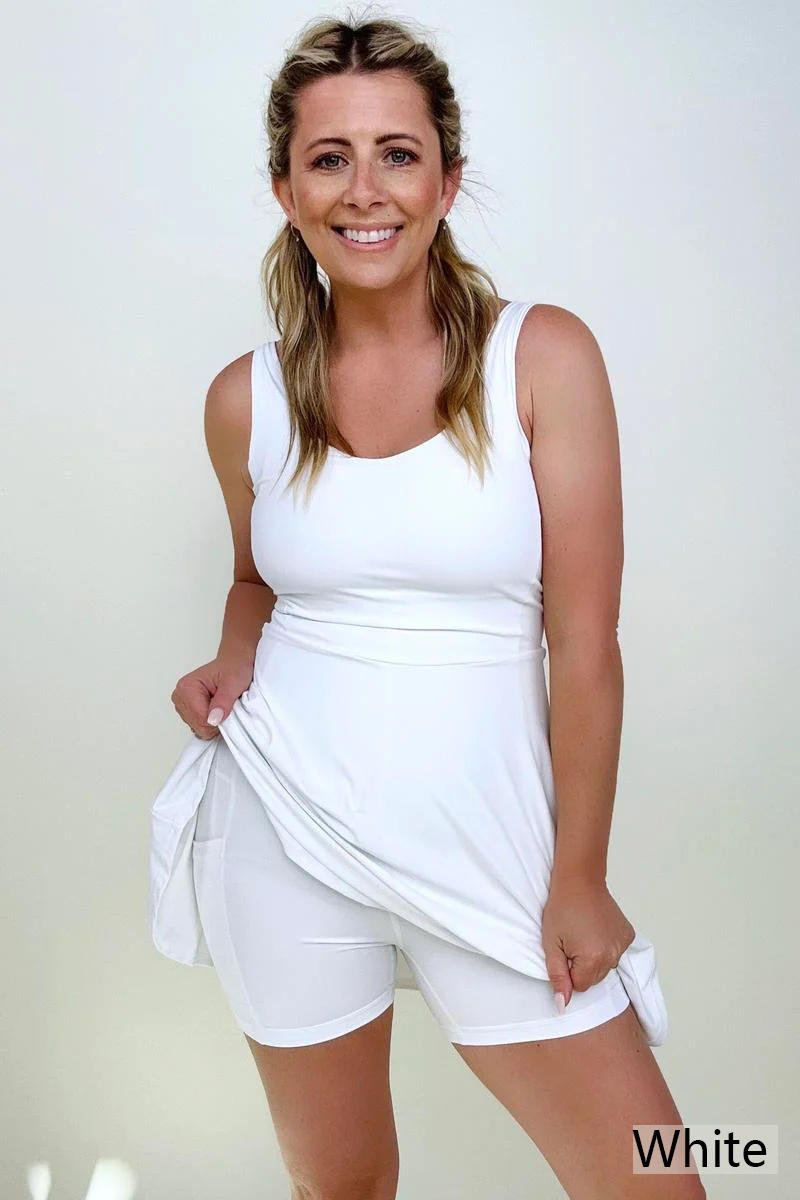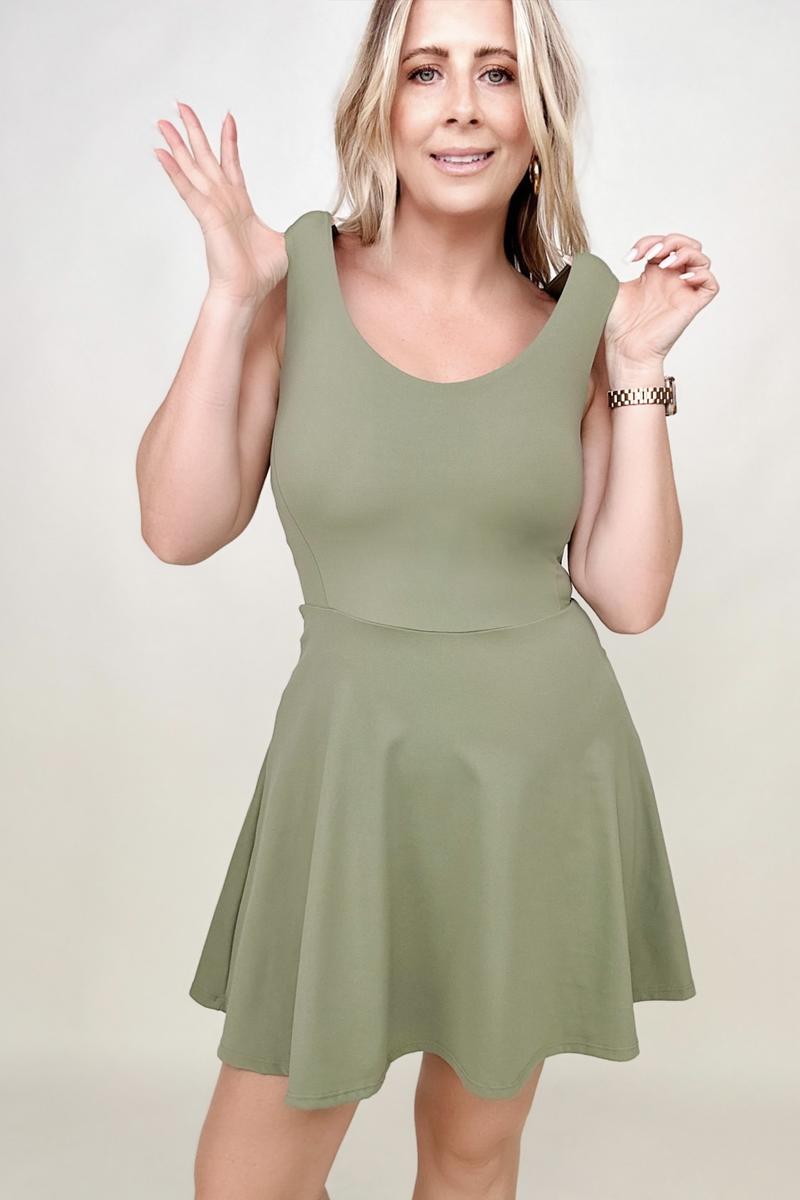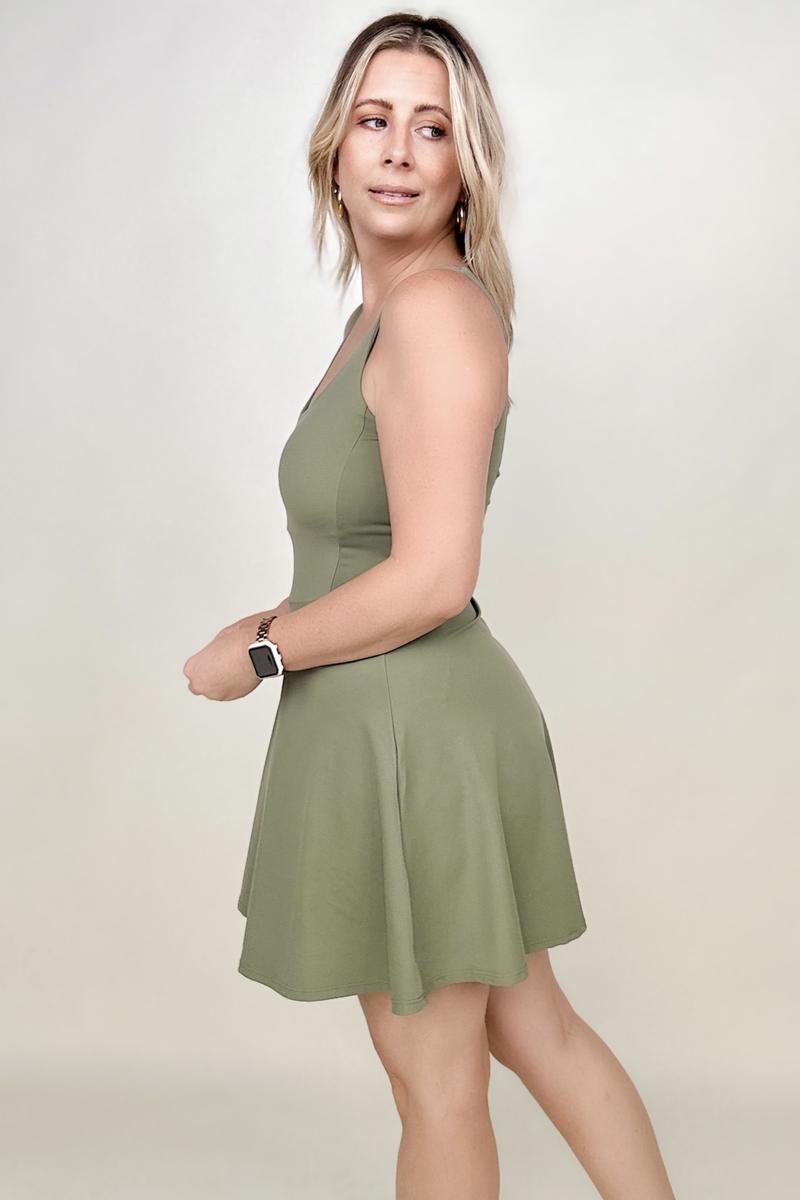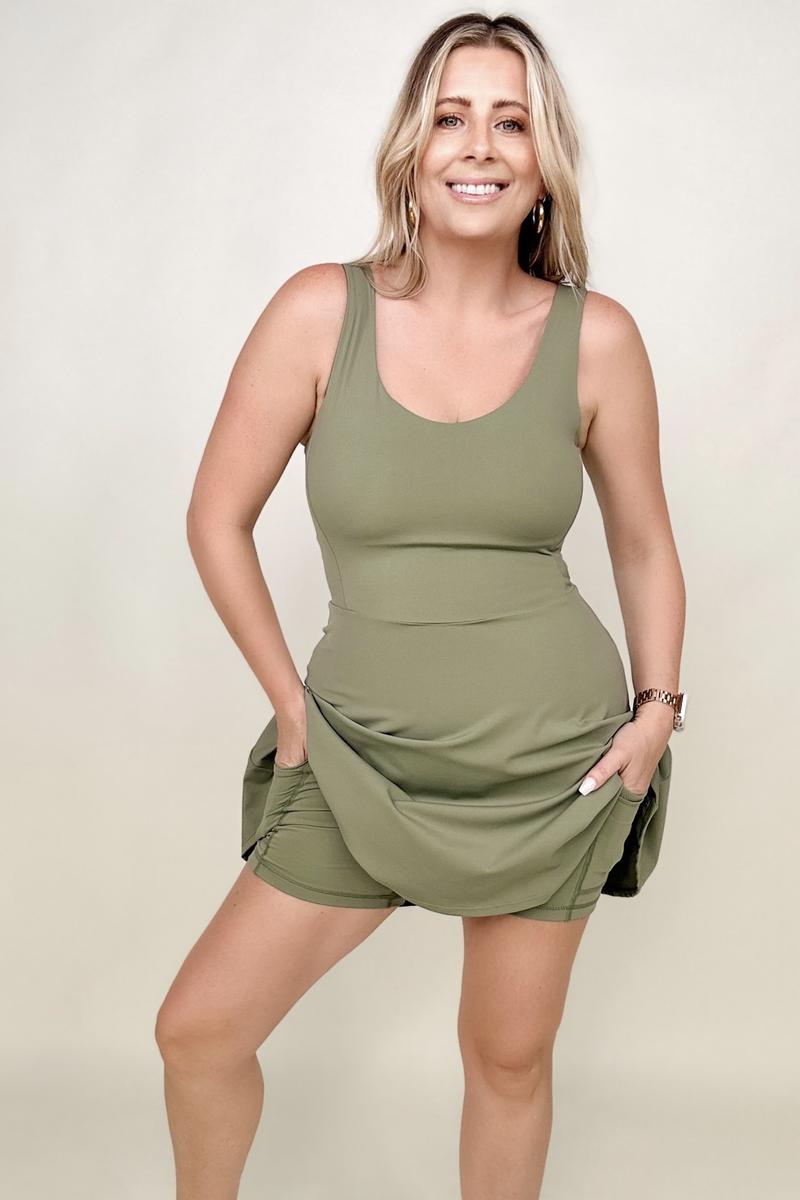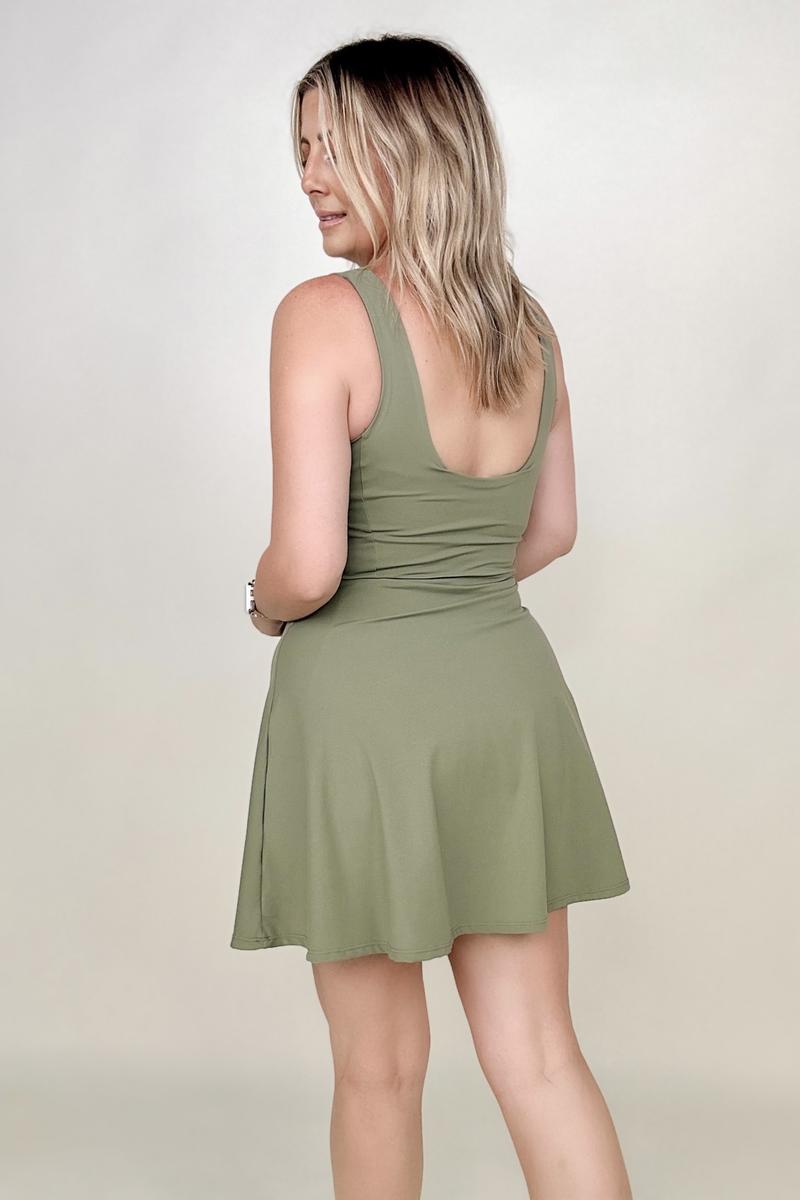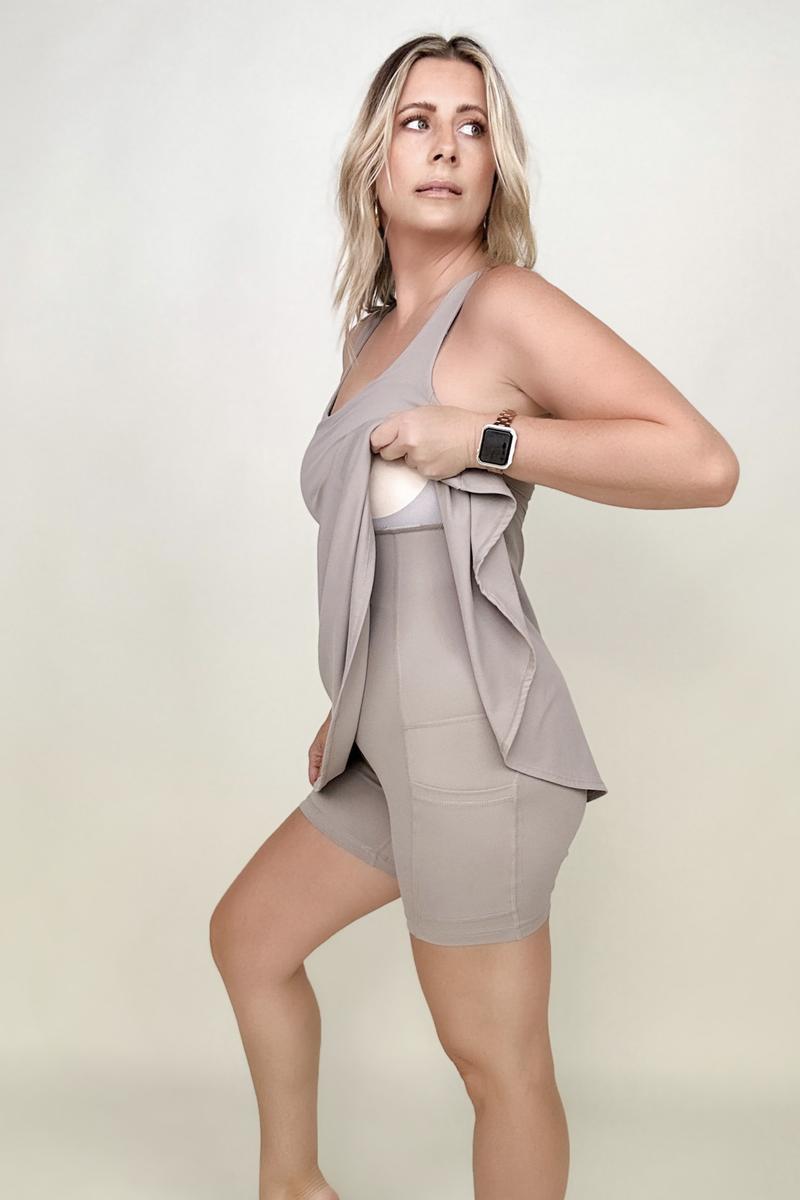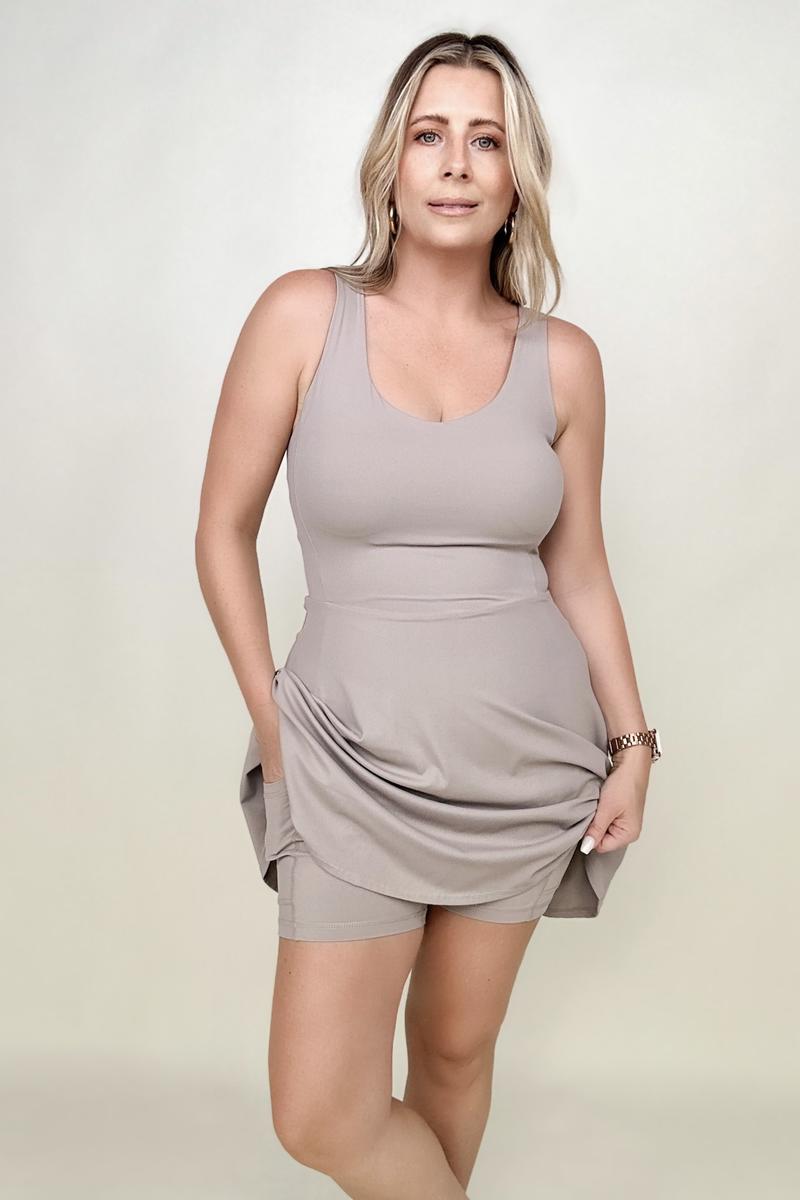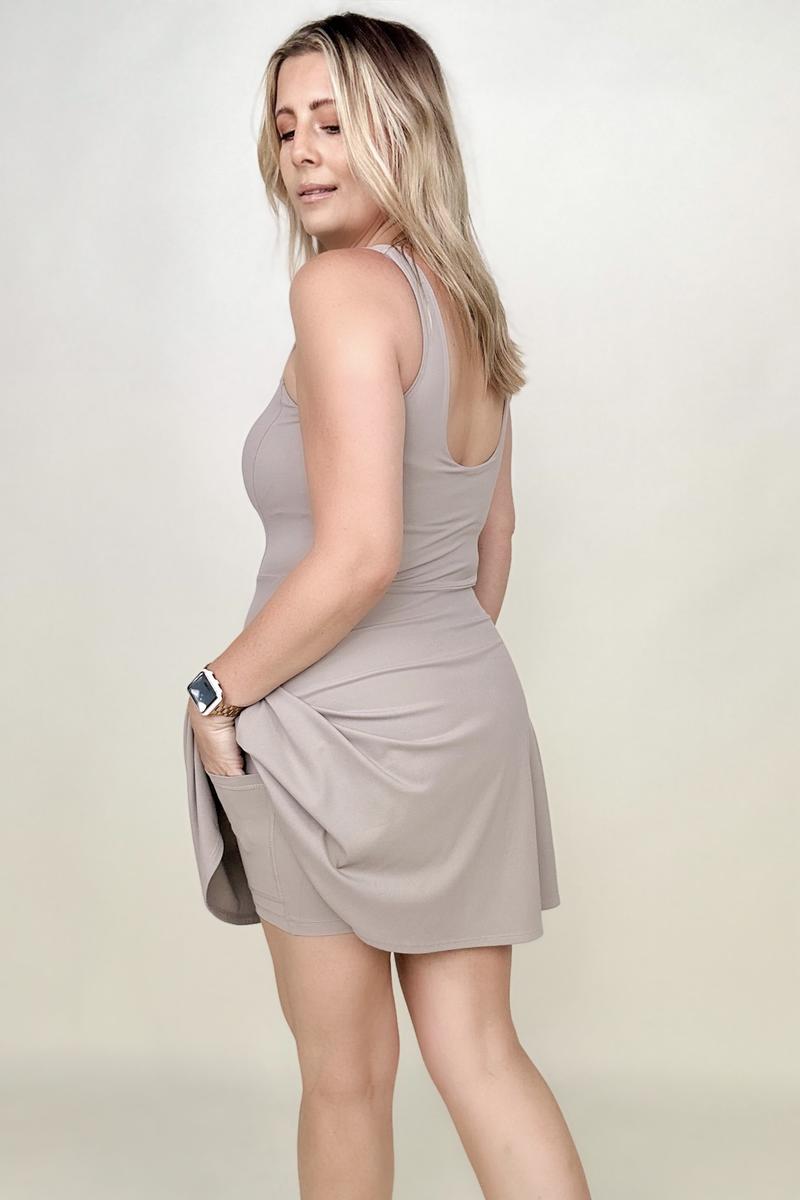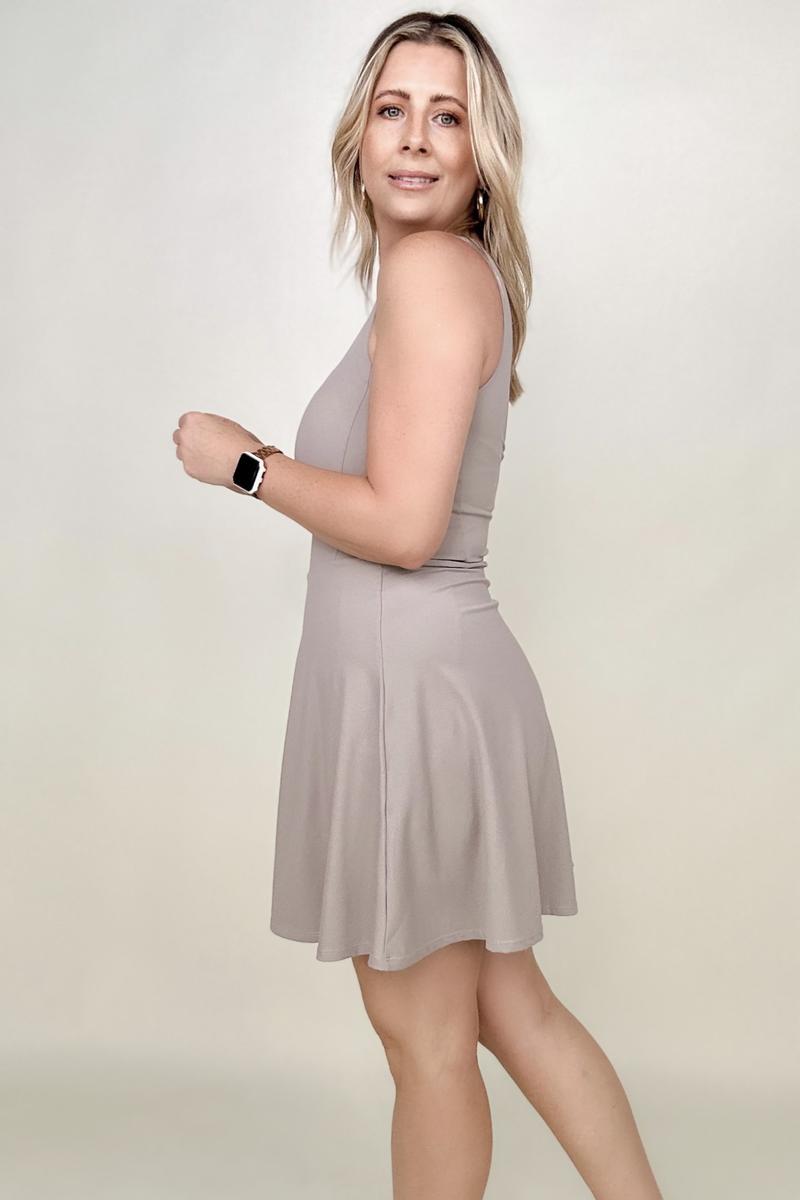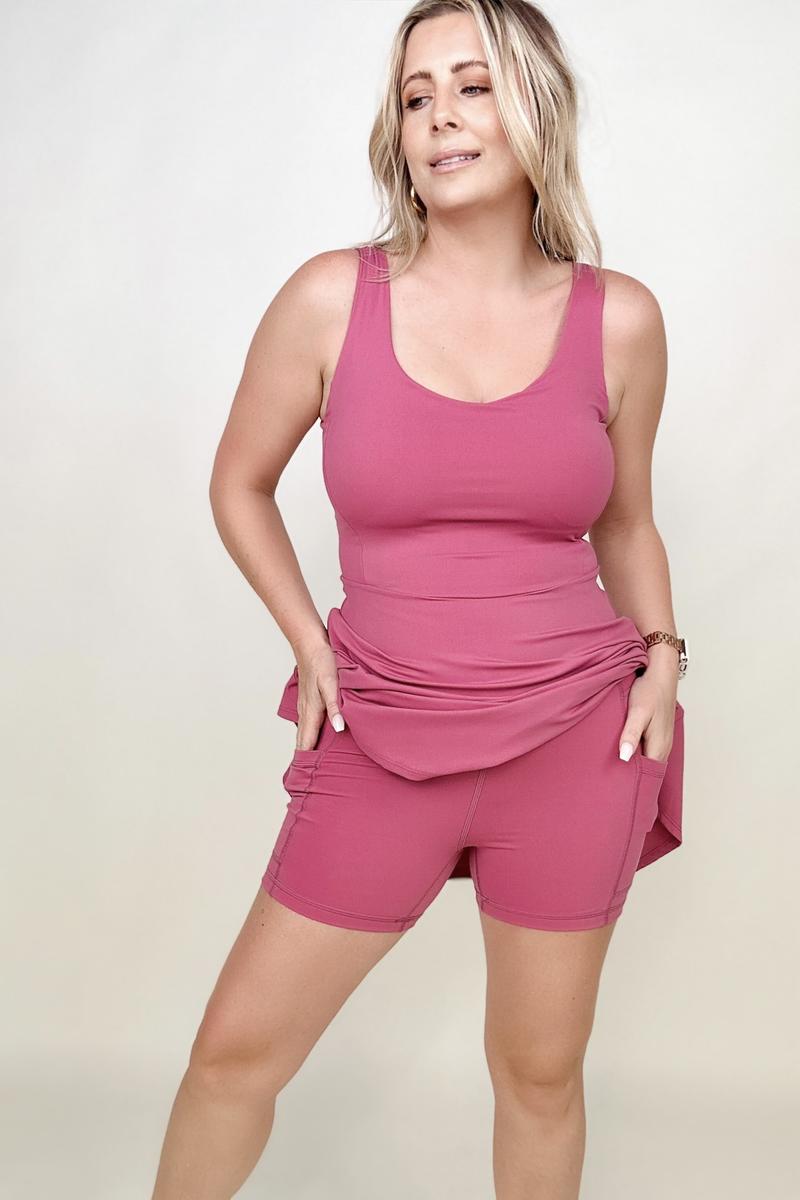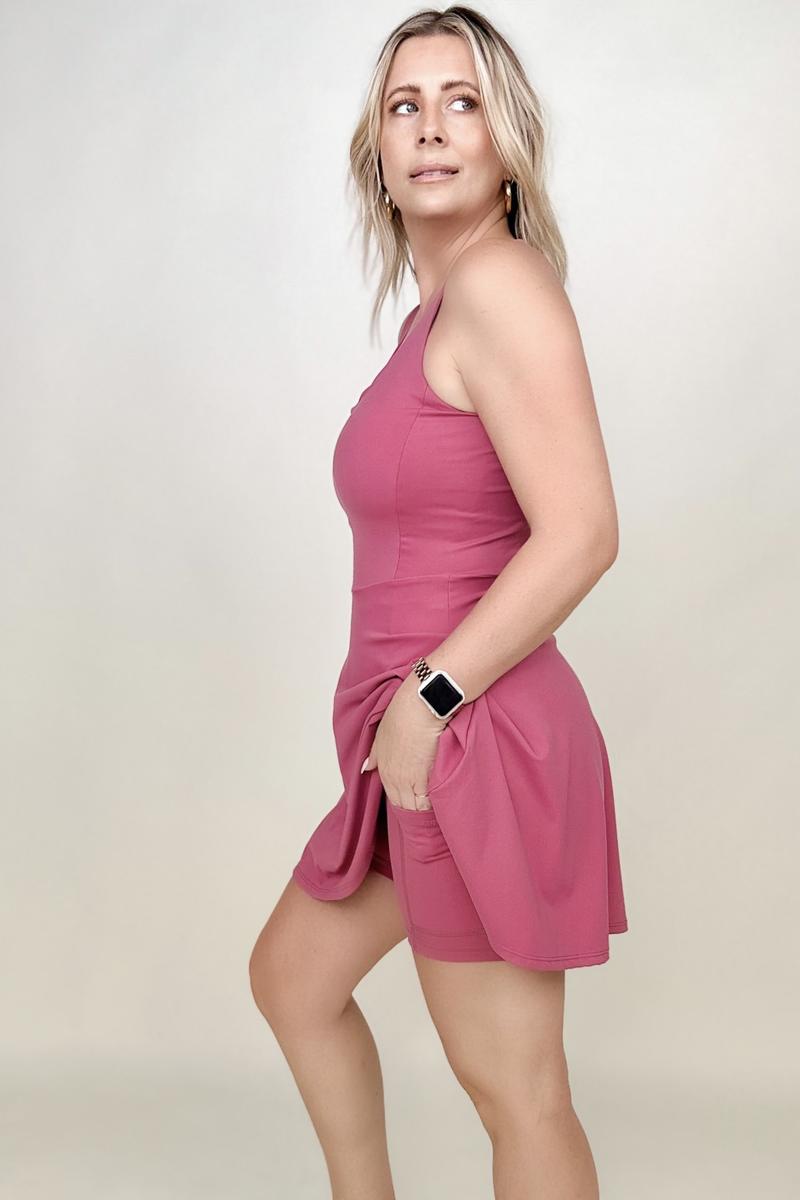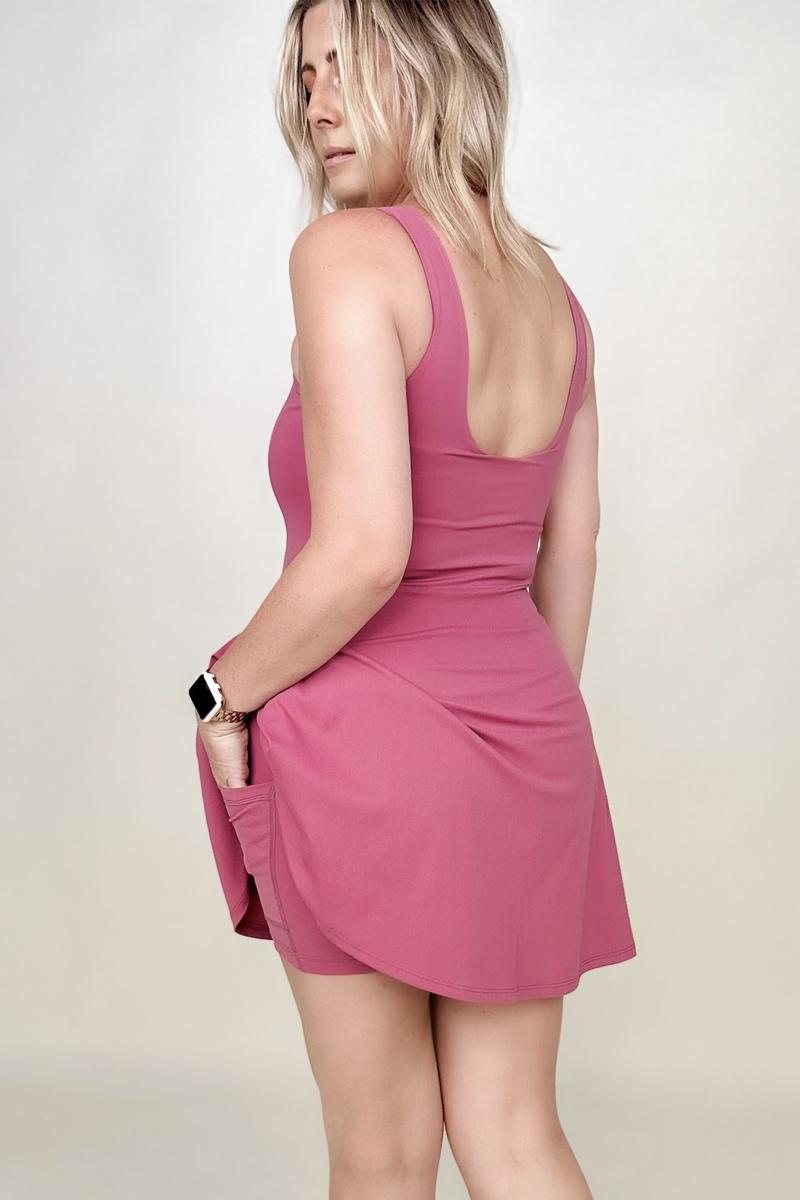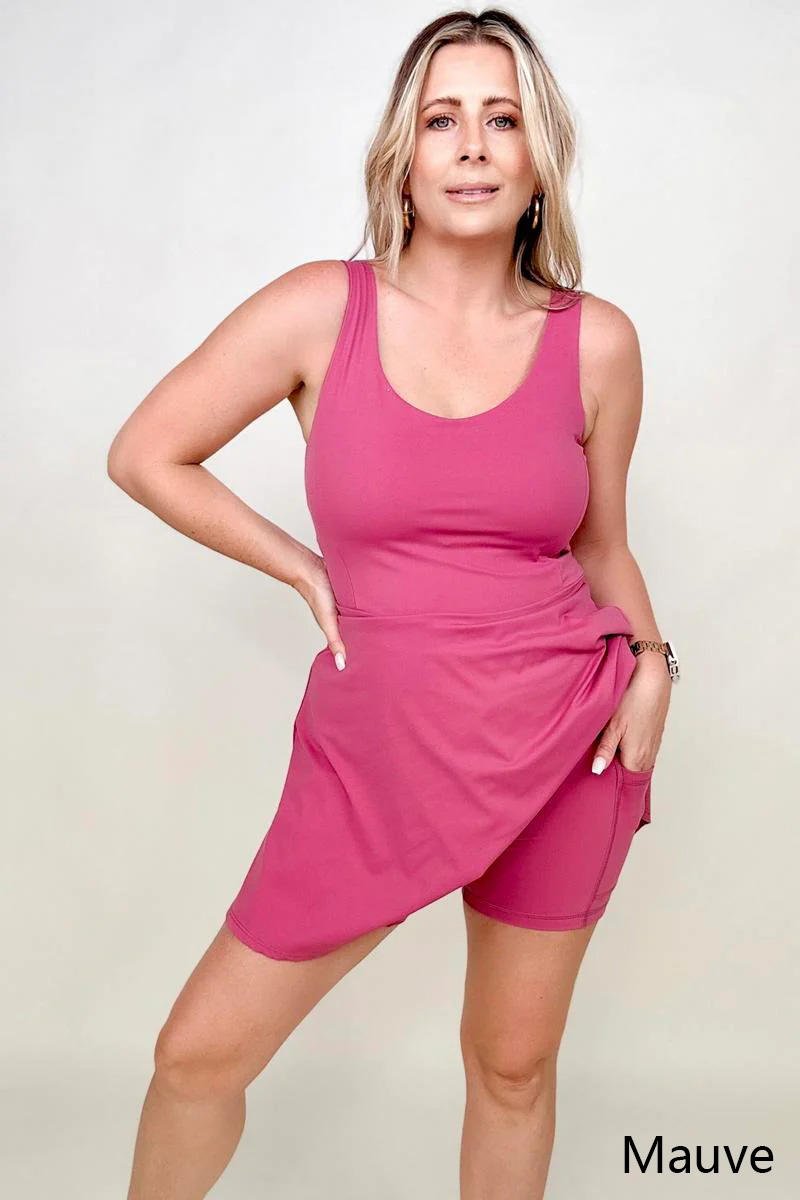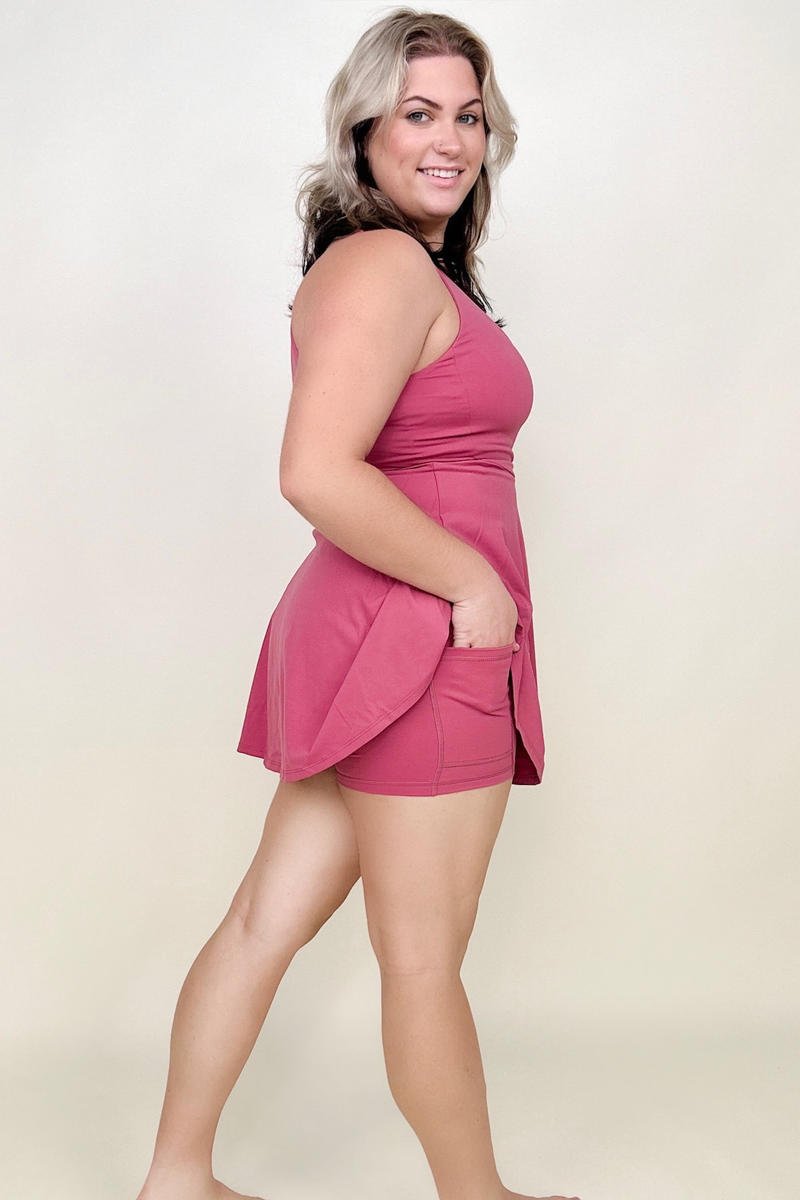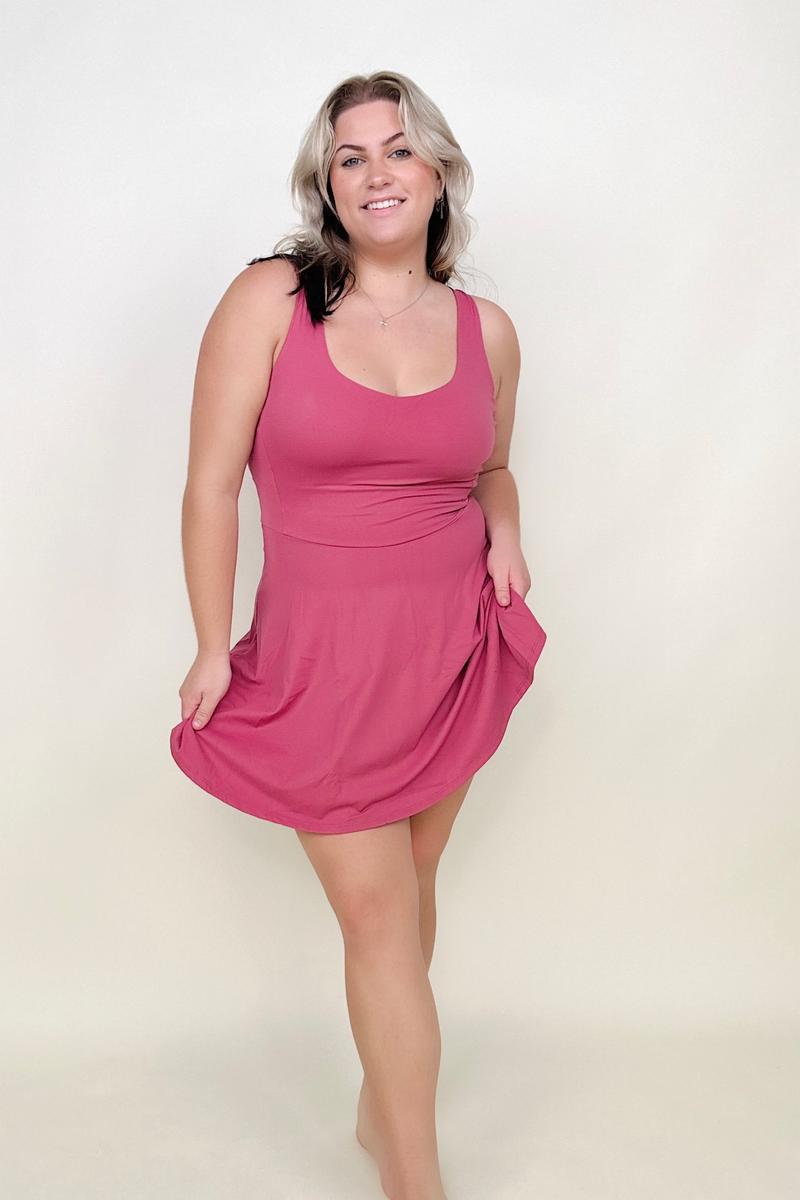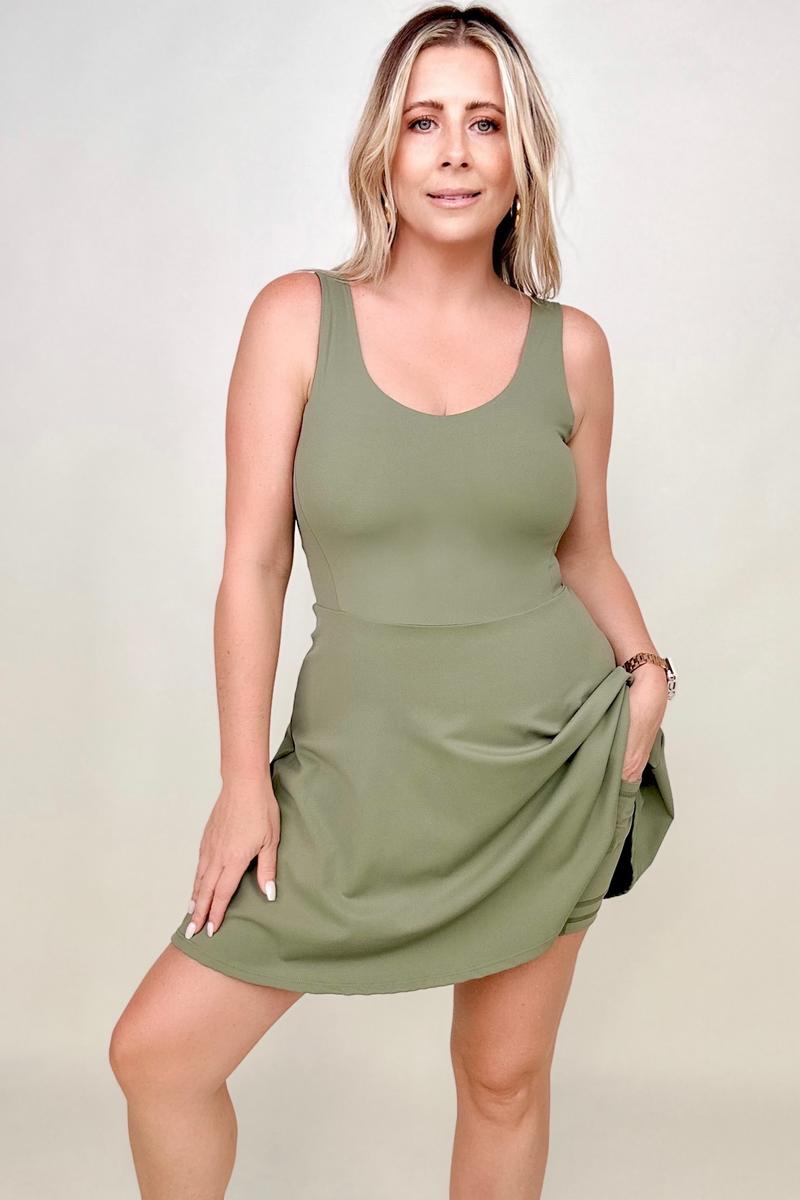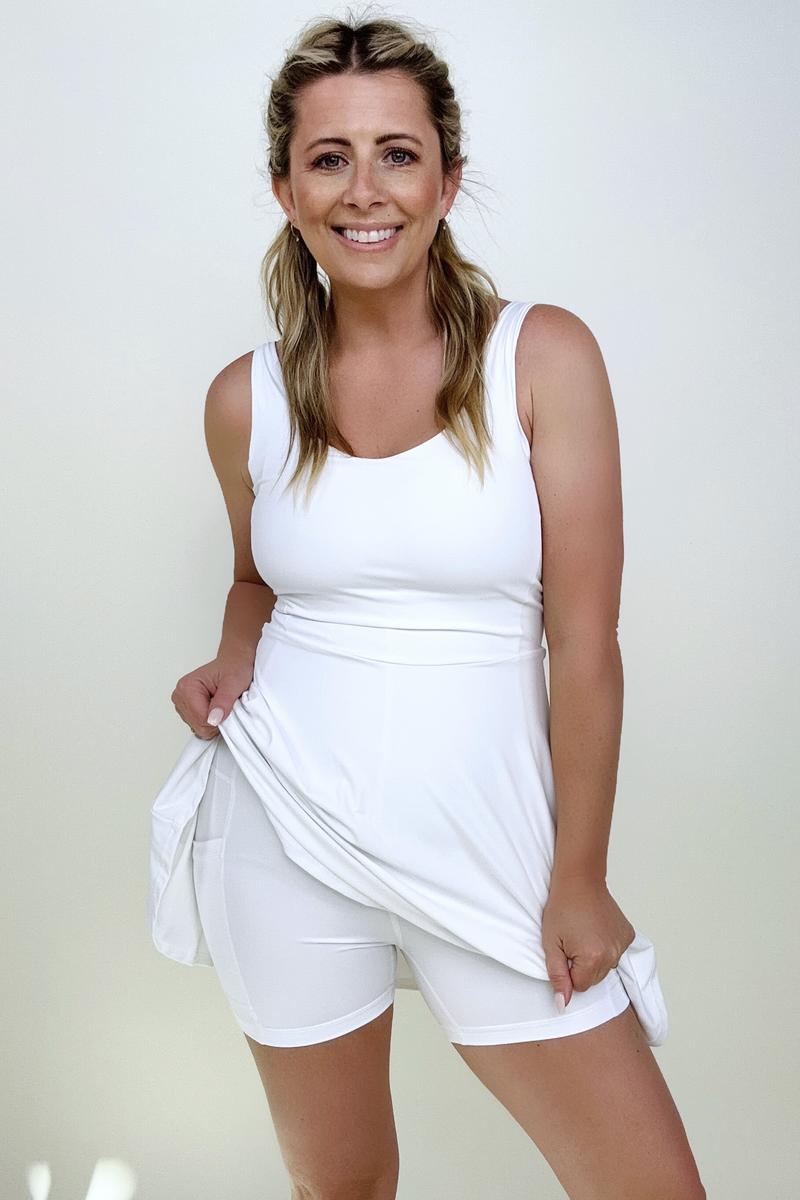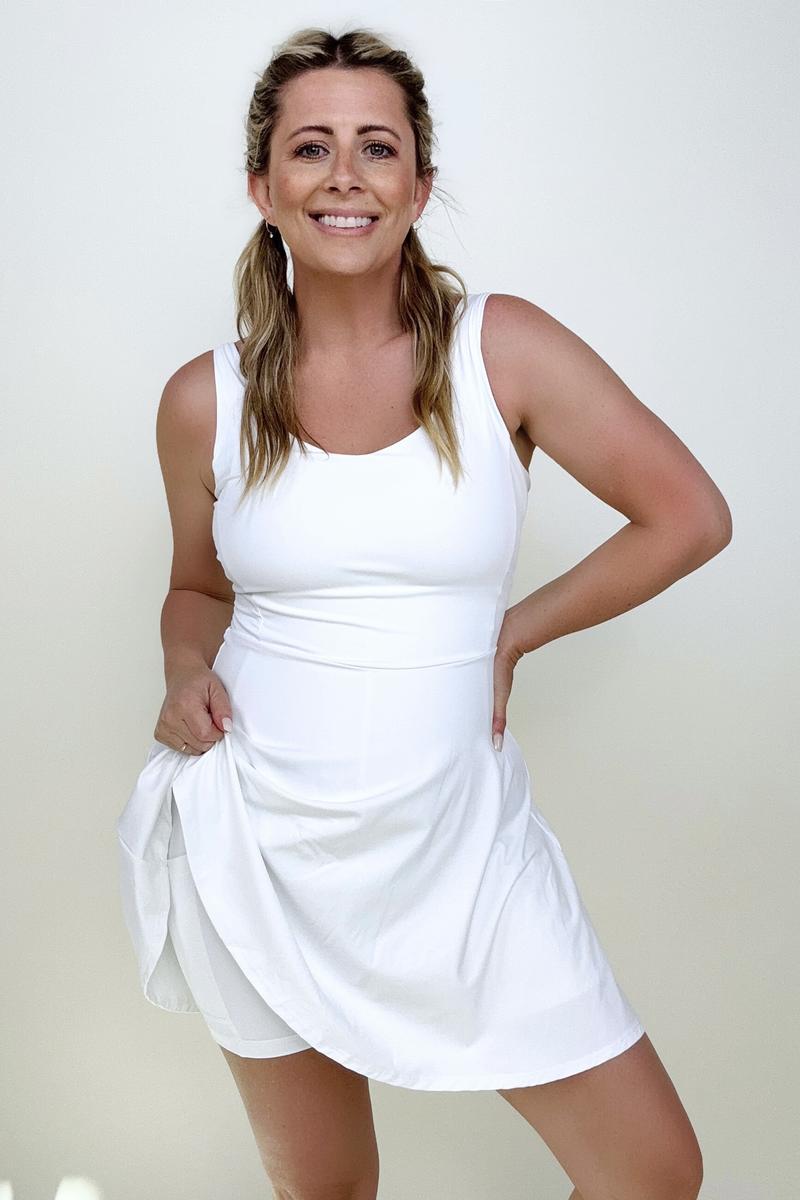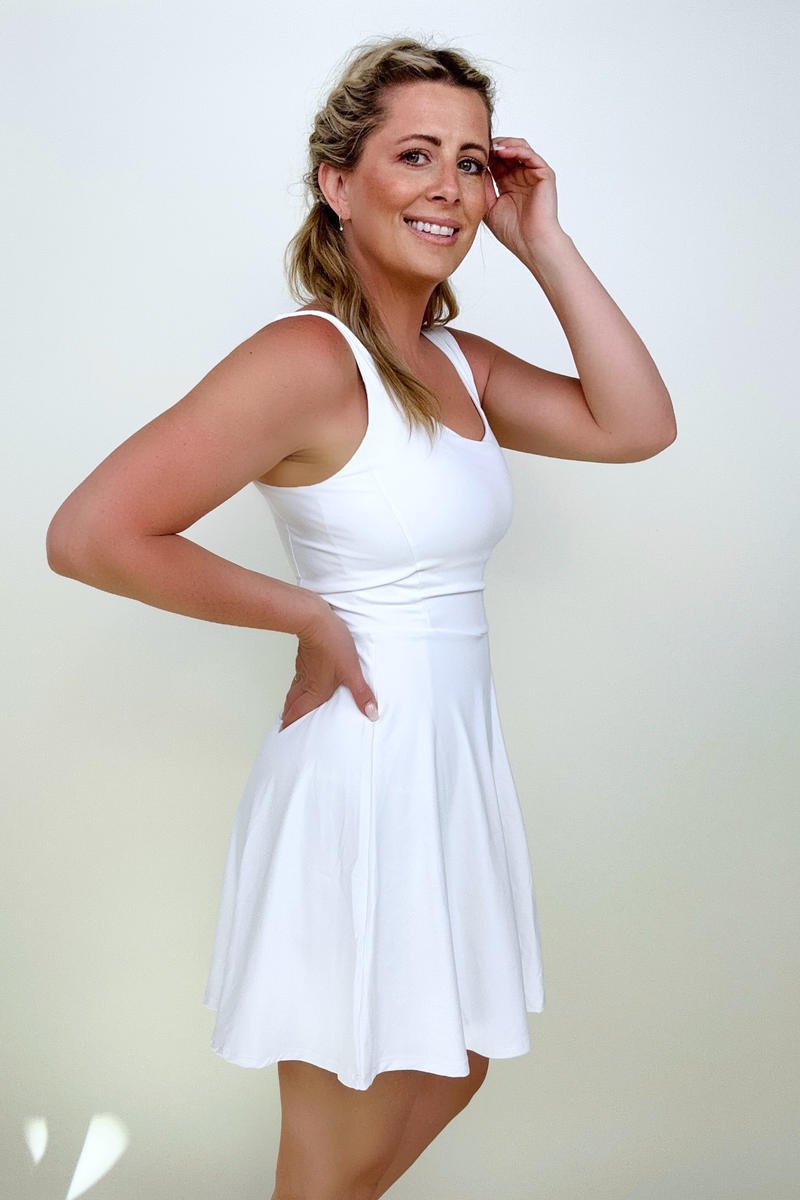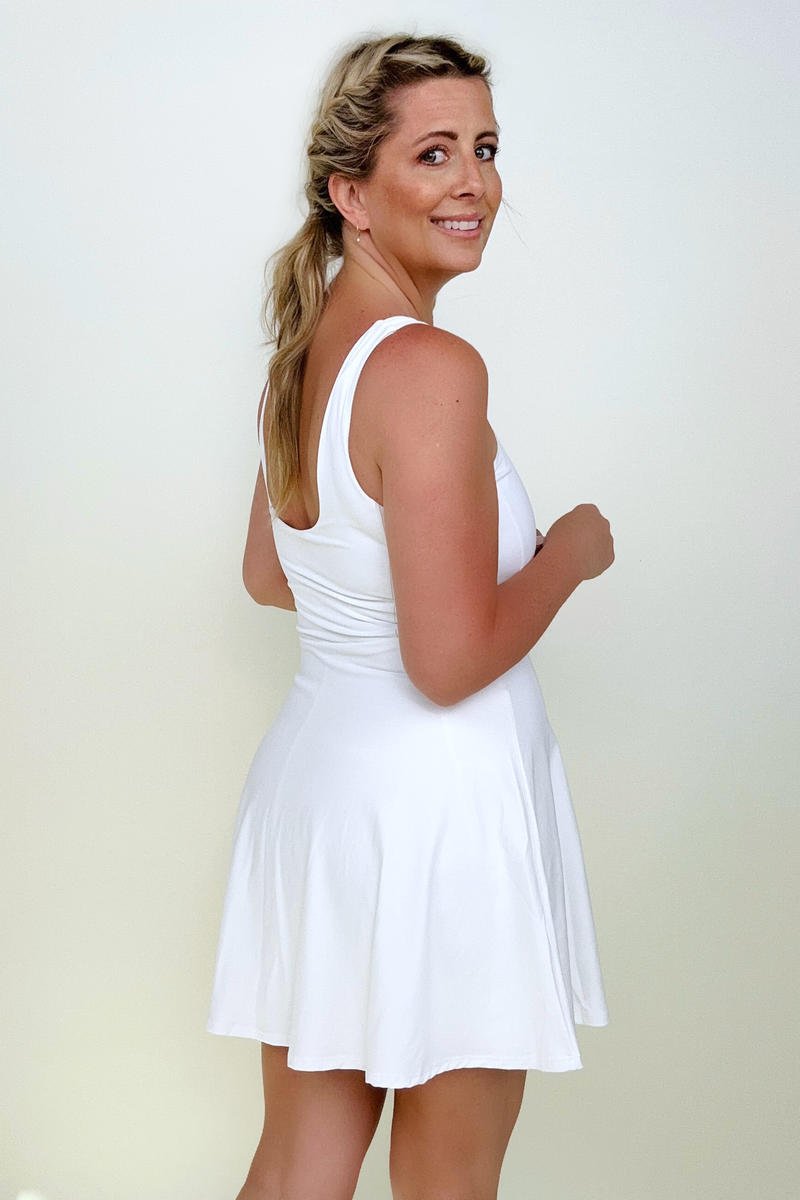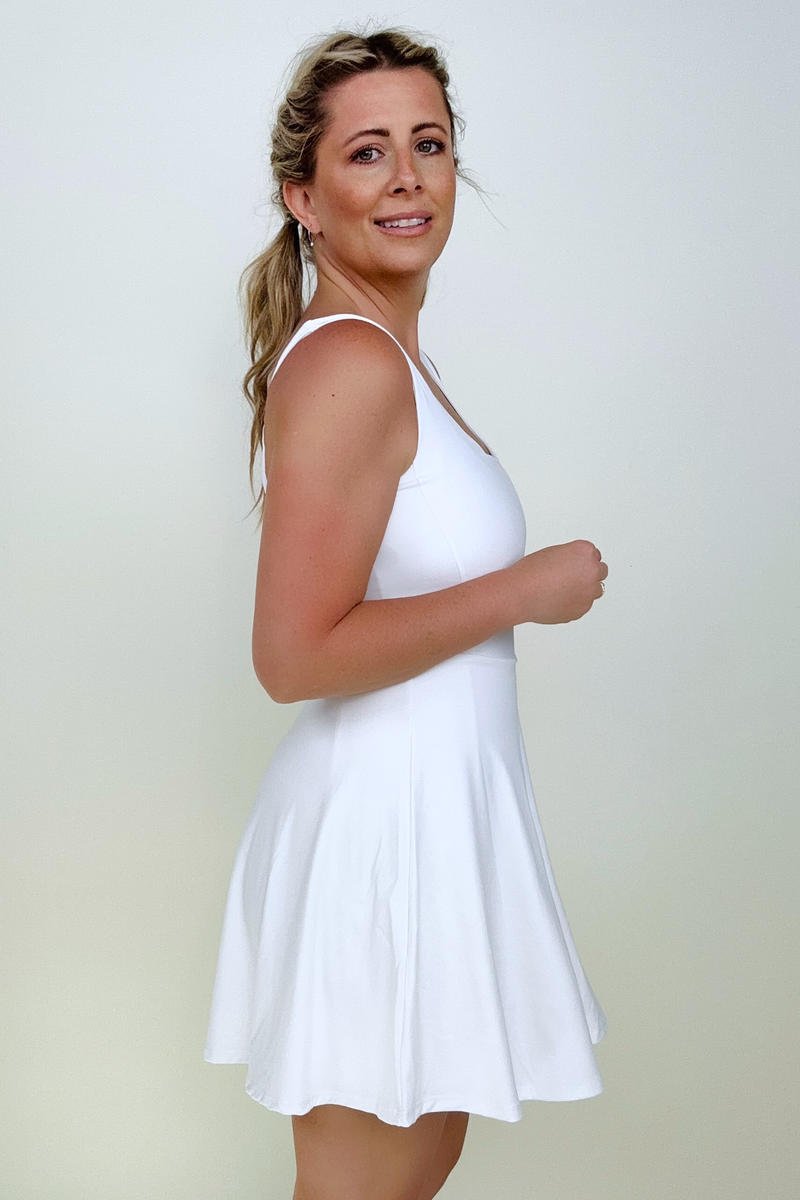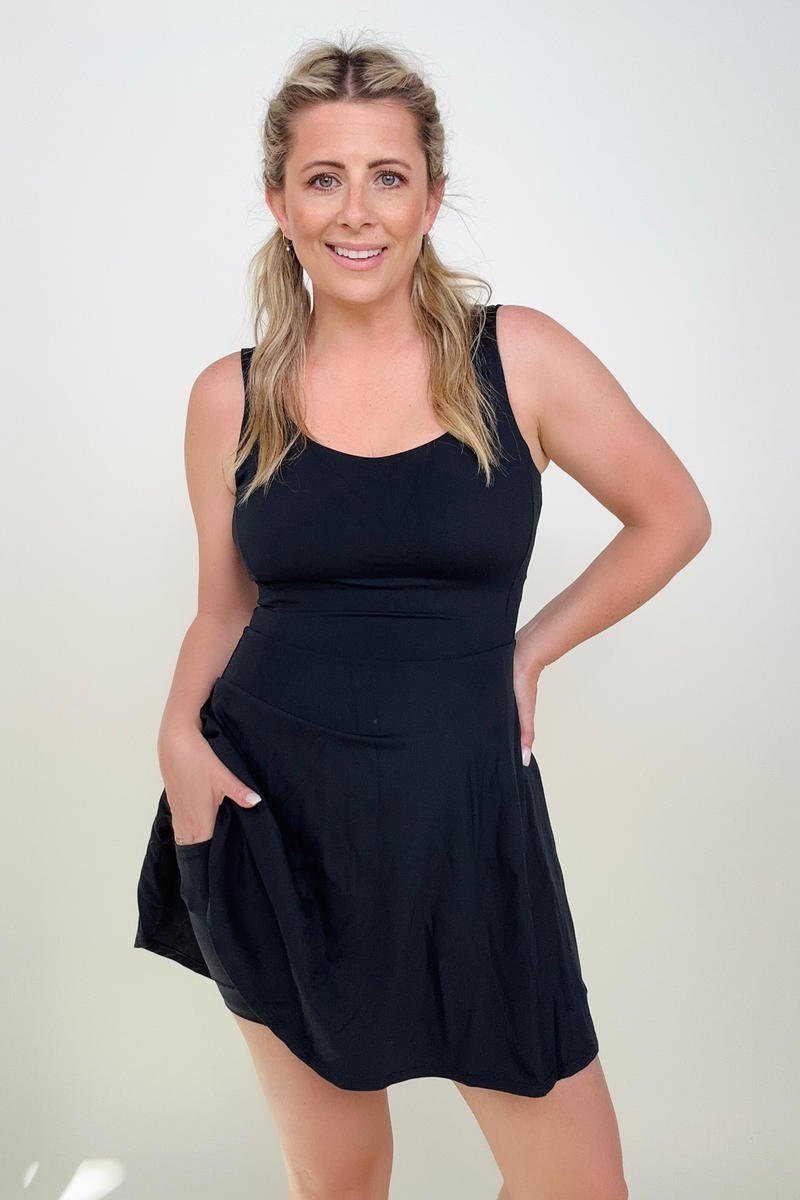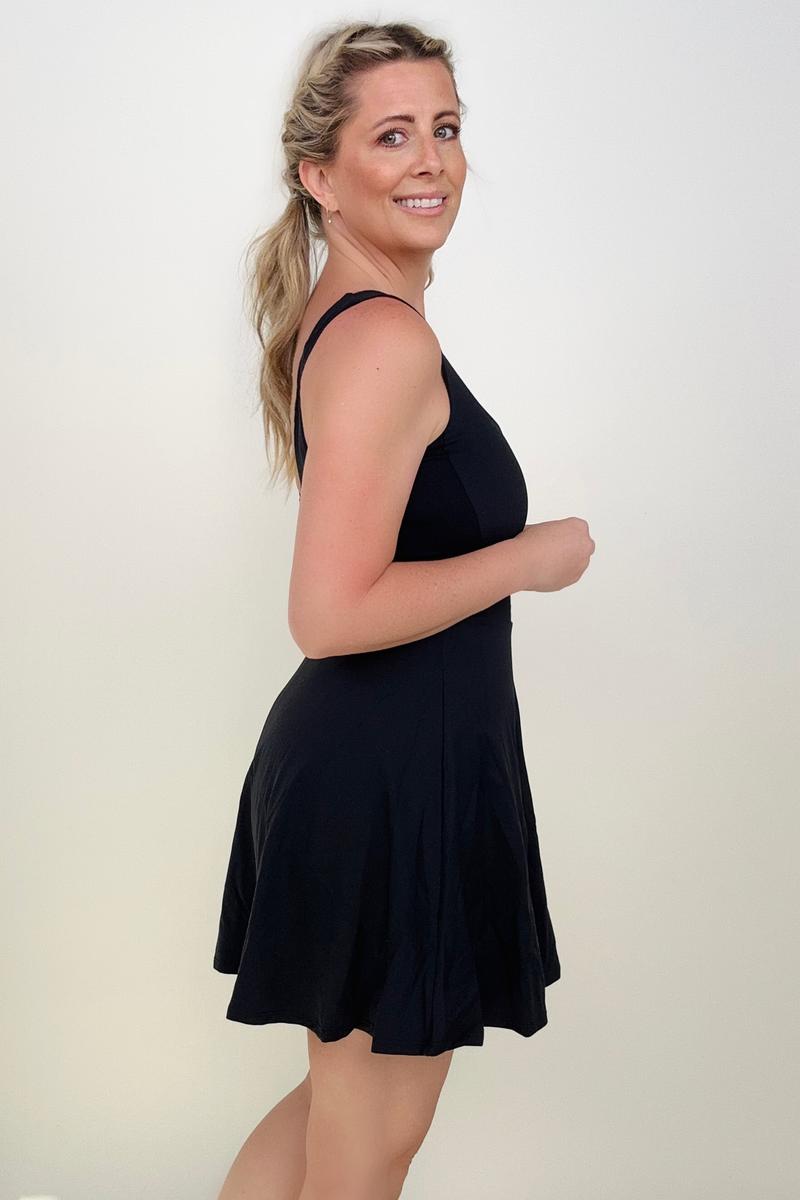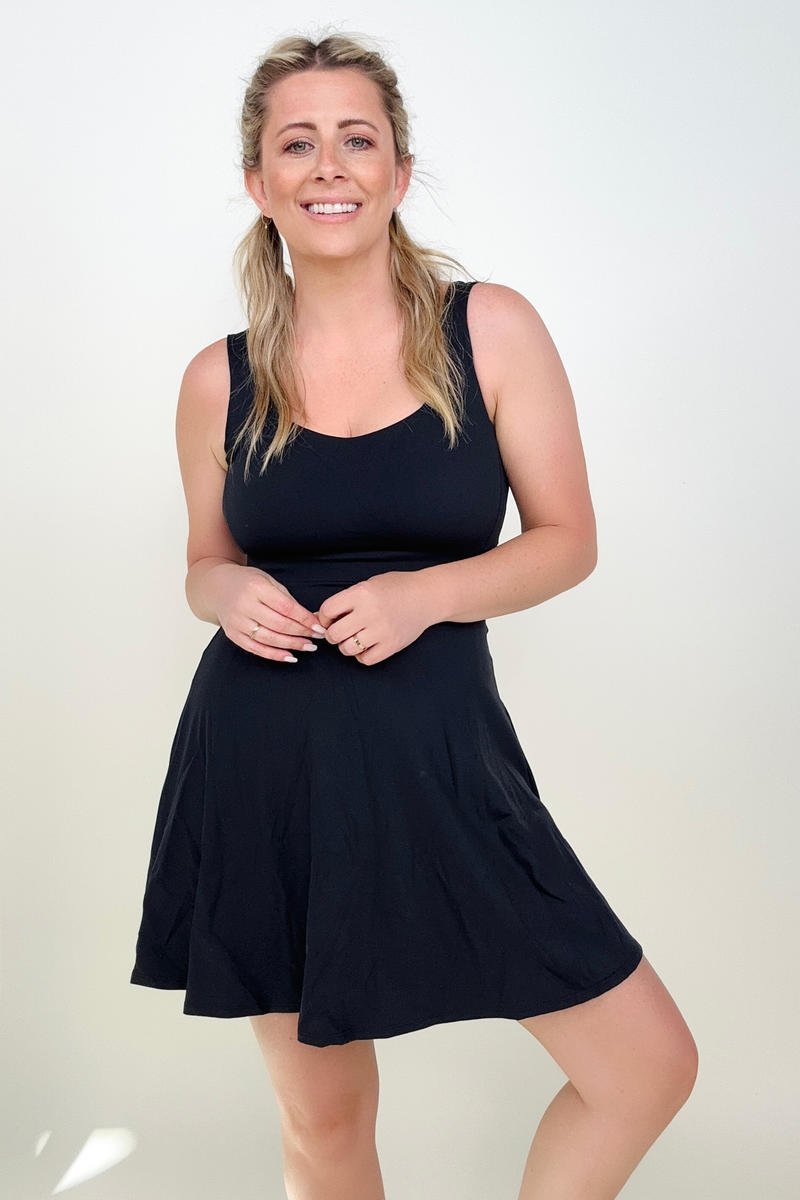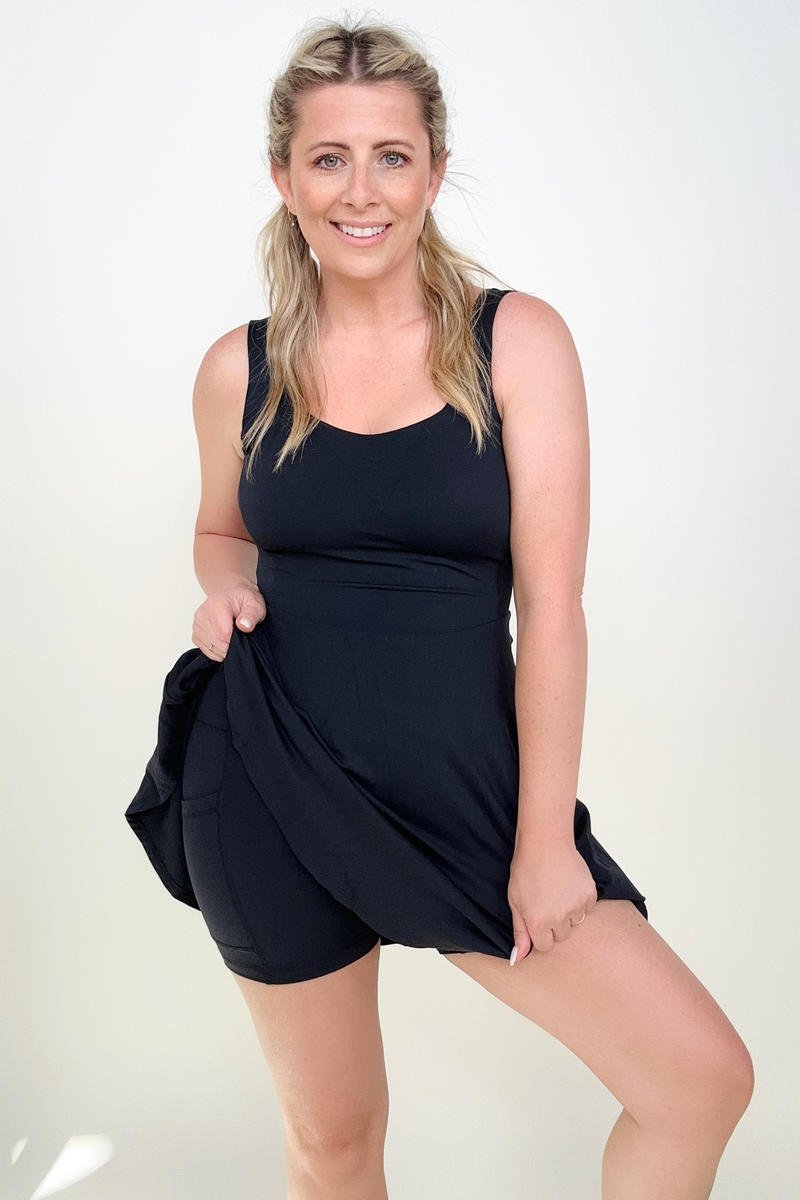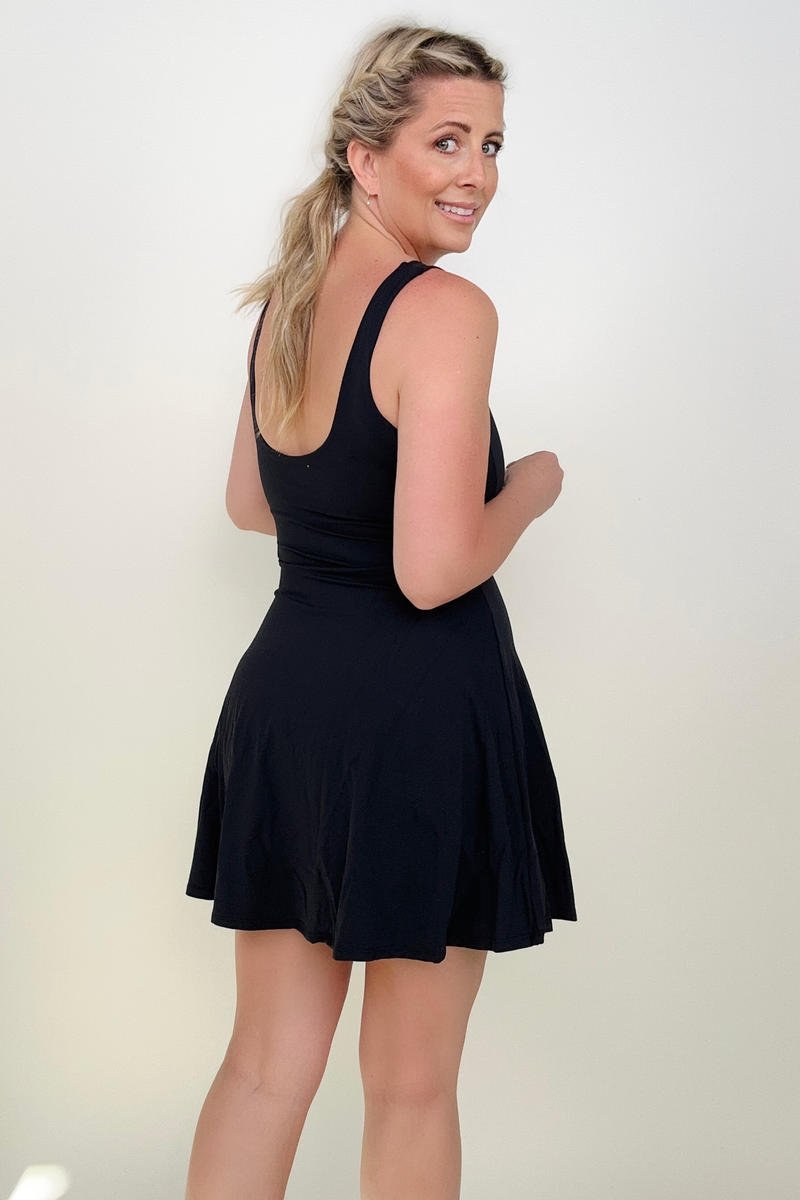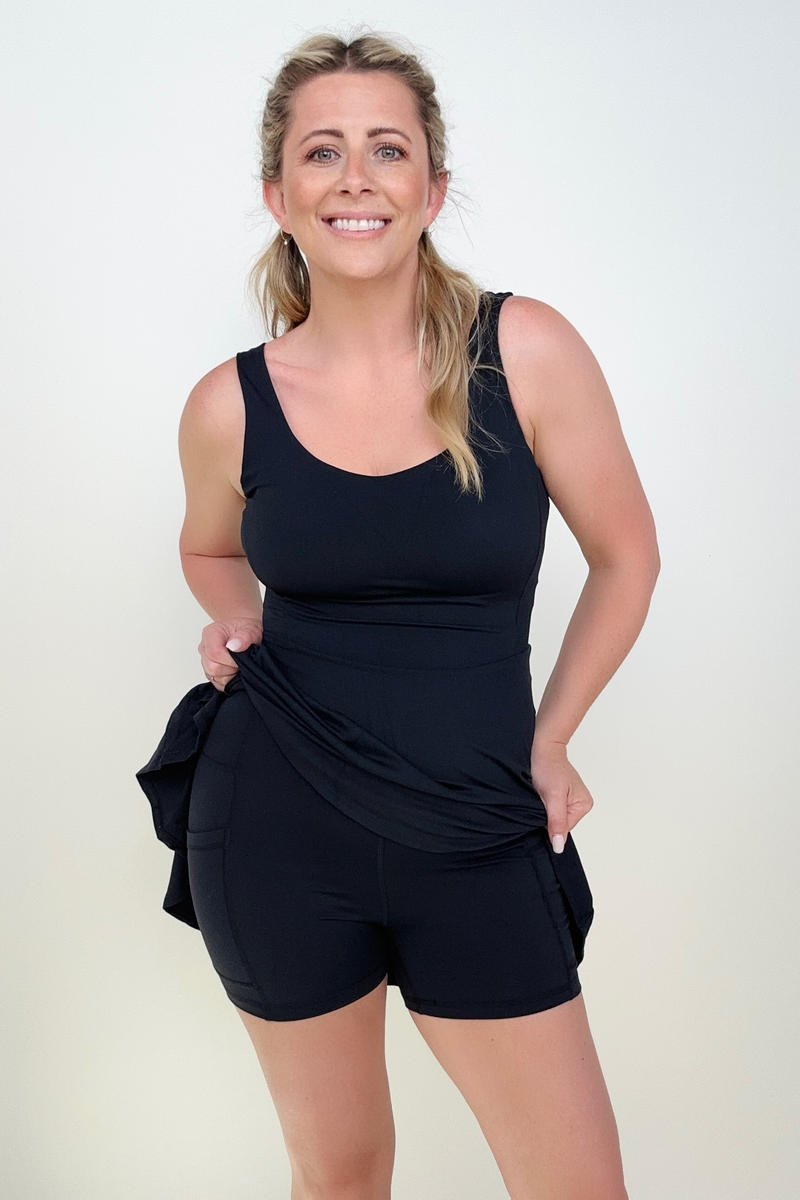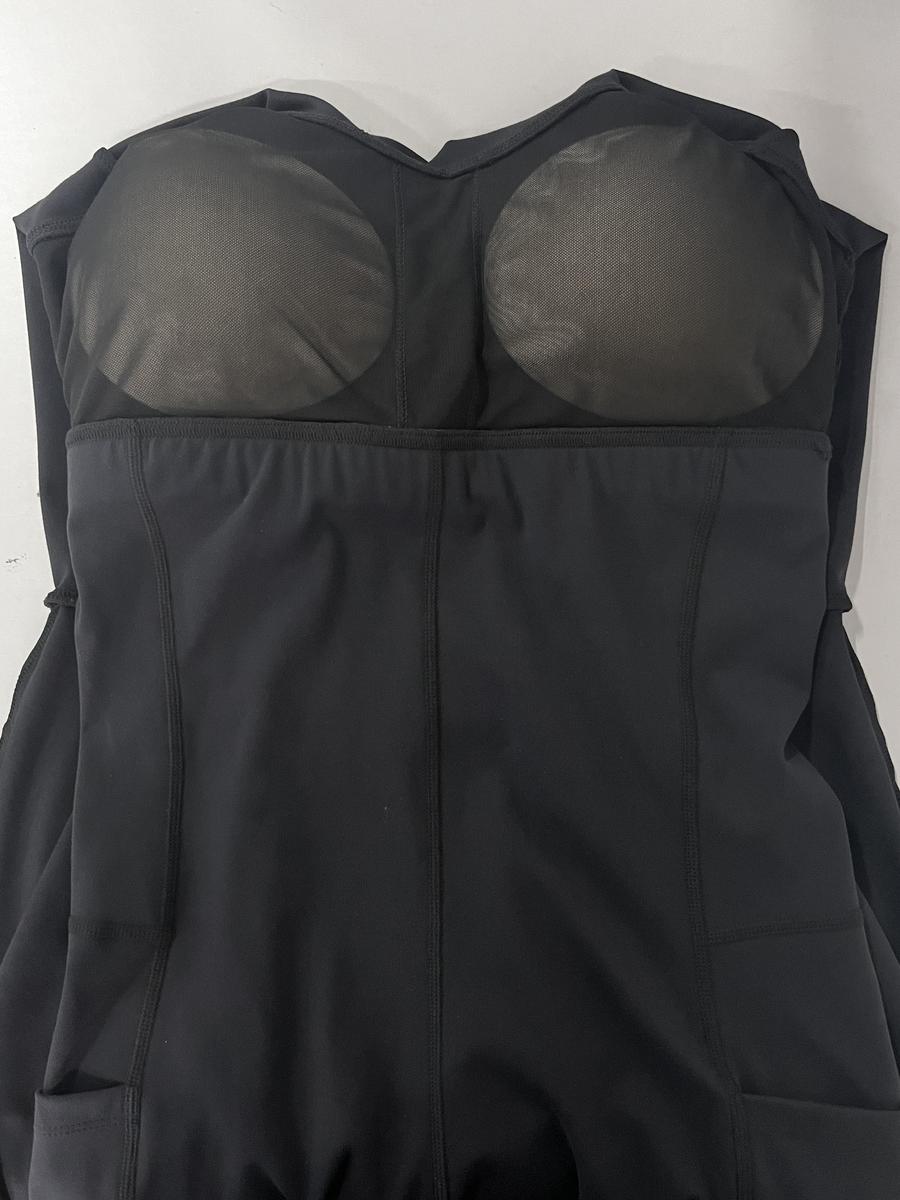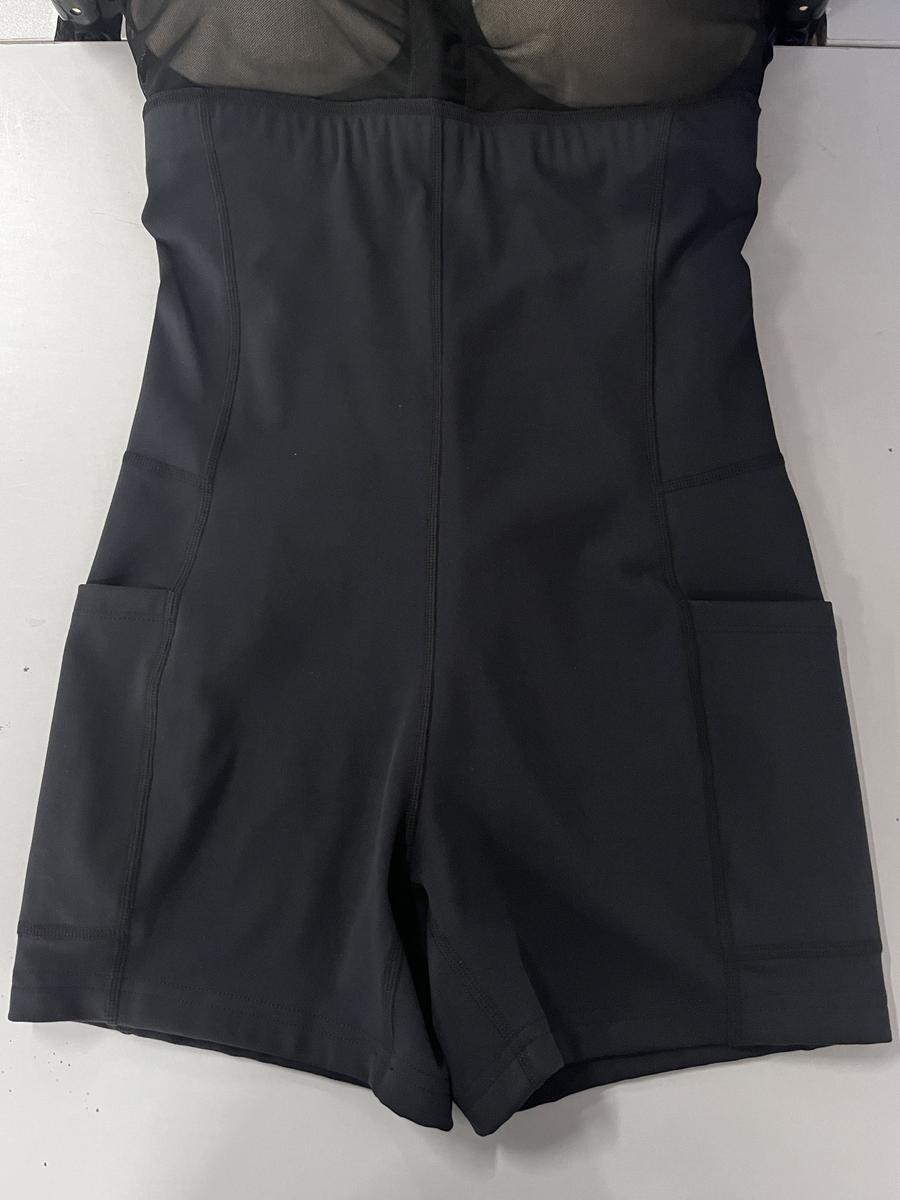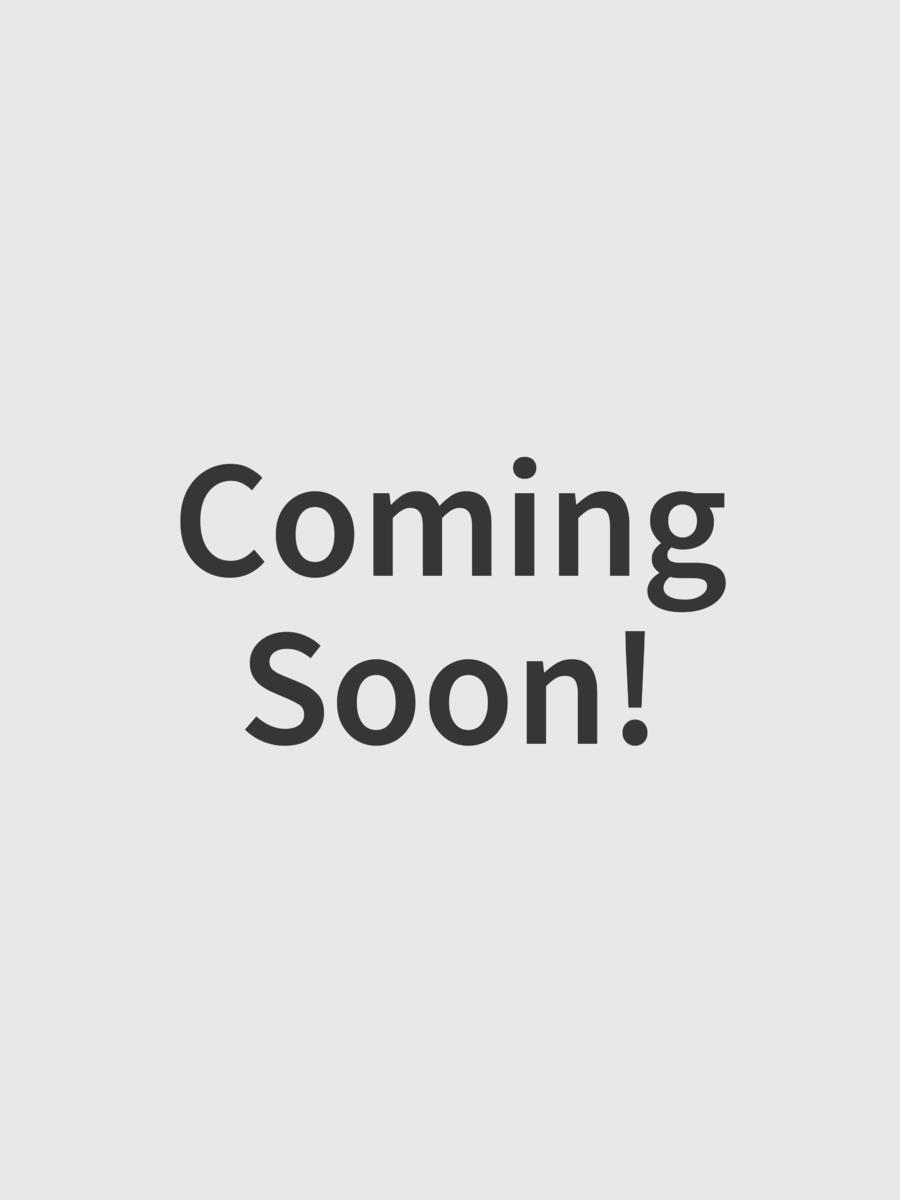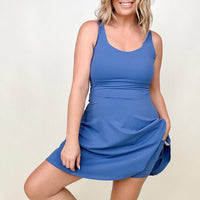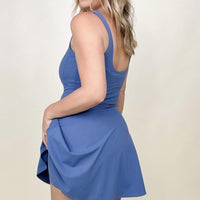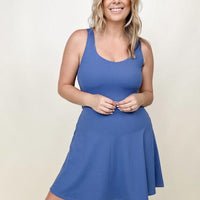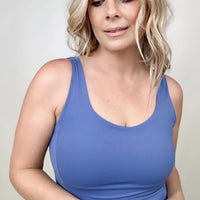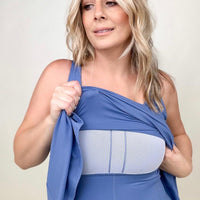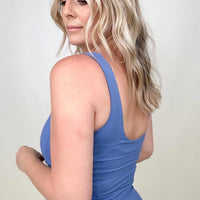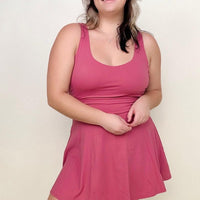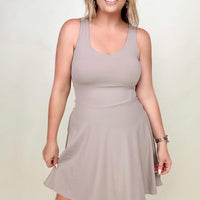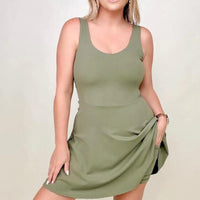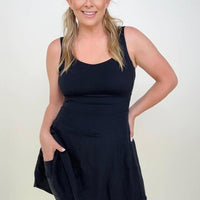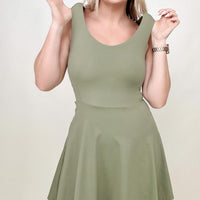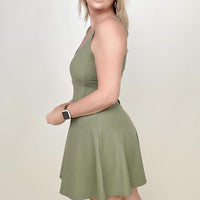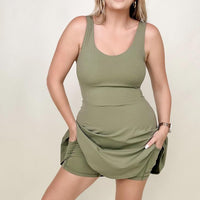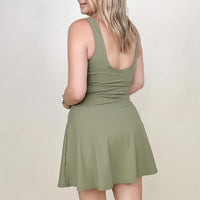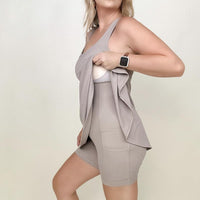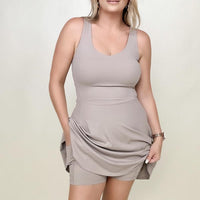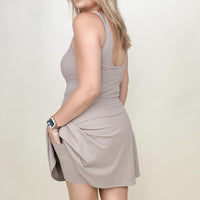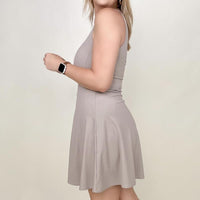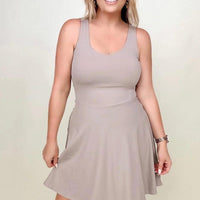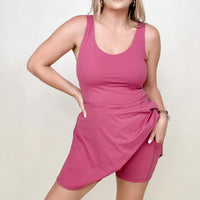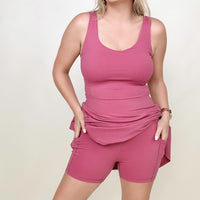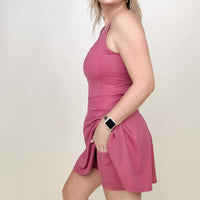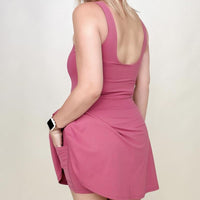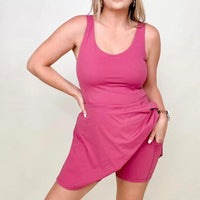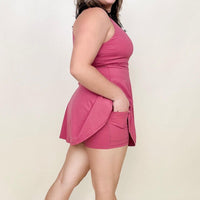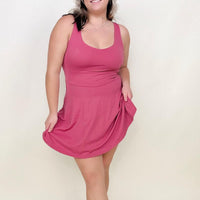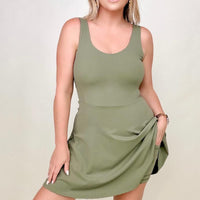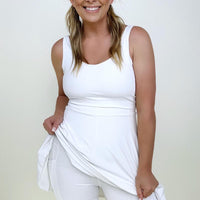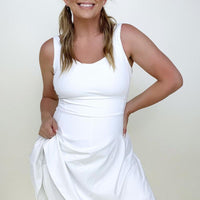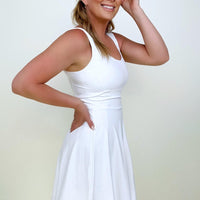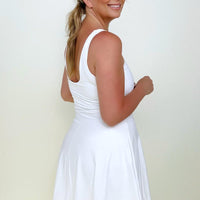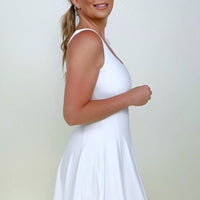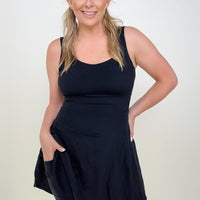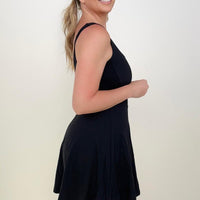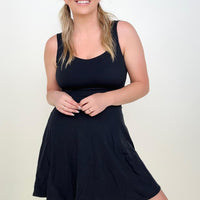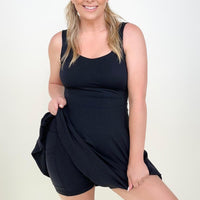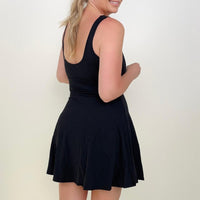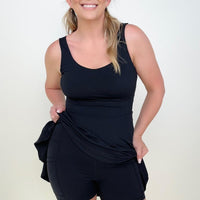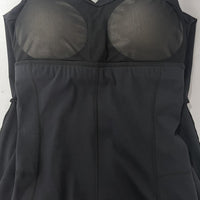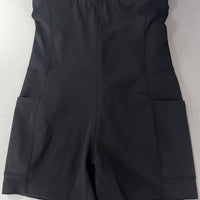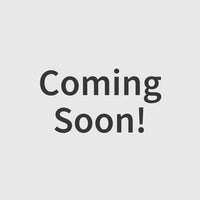 Fawnfit 3 in 1 Athleisure Mini Tank Dress with Built-in Bra & Shorts
Introducing the Fawnfit 3 in 1 Athleisure Mini Tank Dress – the epitome of comfort meets style. This versatile dress redefines athleisure with its design, boasting built-in shorts complete with convenient pockets, alongside our highly acclaimed Lift Tank built-in bra. Crafted for those who demand both functionality and fashion, this dress effortlessly combines a laid-back feel with an elegant touch, rendering it ideal for any occasion.
Experience unmatched comfort with the dress's luxuriously soft fabric and expertly engineered smoothing structure. From dawn to dusk, its adaptable design ensures comfort that lasts, making it an essential year-round addition to your wardrobe. Effortlessly transition from day to night, as this dress easily adapts to your styling needs. Elevate your look for a night out or keep it casual while running errands – the choice is yours.
Fawnfit's 3 in 1 Athleisure Mini Tank Dress with Built-in Bra & Shorts is more than just clothing; it's a statement of comfort, versatility, and confidence, offering you the perfect blend of functionality and fashion in a single wardrobe essential.
Color: White, Black, Taupe, Army Green, Mauve, Blue(coming soon)
Features: Built-In Bra, Built-In Shorts With Pockets
Style: Casual Comfort, Active, Fitness
Pattern Type: Plain
Neckline: U-neck
Waist Line: High
Sleeve Type: Sleeveless
Type: A-line
Hem Length: Above-the-knee
Body: Lined
Sheer: No
Size Type: Standard, Plus Size
Stretch: High Stretch
Material: Spandex
Care Instruction: Machine Wash, Hand Wash, Do Not Dry Clean, Do Not Bleach
 
Sizing Recommendations: 
True to size. If you are busty(DDD or more), consider sizing up one size. 
S:4/6 
M:8/10 
L:12/14 
XL:16/18 
1X:18/20 
2X:20/22 
3X:24/26
Model Info:
Model Reagan is size 14/16 40 D wearing a size XL
Height: 5′7″
Waist: 38
Hips: 48
Bust: 40
Inseam: 30"
Model Richelle is 5'4" size 6 34DDD is wearing a small.
Height: 5'4"
Waist: 32.5"
Hips: 41"
Bust: 37.5"
Product measurements (inch):
S: length 31.5, bust 29.9, hem 76.8, cuff , waist 26, built-in shorts hips 29.9, leg opening 16.9, inseam 3.9
M: length 32.1, bust 31.5, hem 79.3, cuff , waist 27.6, built-in shorts hips 31.5, leg opening 17.6, inseam 3.9
L: length 32.7, bust 33.5, hem 82.1, cuff , waist 29.5, built-in shorts hips 33.5, leg opening 18.5, inseam 3.9
XL: length 33.3, bust 35.4, hem 84.8, cuff , waist 31.5, built-in shorts hips 35.4, leg opening 19.3, inseam 3.9
1XL: length 33.9, bust 37.8, hem 88.2, cuff , waist 33.9, built-in shorts hips 37.8, leg opening 20.4, inseam 3.9
2XL: length 34.4, bust 40.2, hem 91.5, cuff , waist 36.2, built-in shorts hips 40.2, leg opening 21.5, inseam 3.9
3XL: length 35, bust 42.5, hem 94.9, cuff , waist 38.6, built-in shorts hips 42.5, leg opening 22.5, inseam 3.9